Facebook Bluetooth beacons released free for small businesses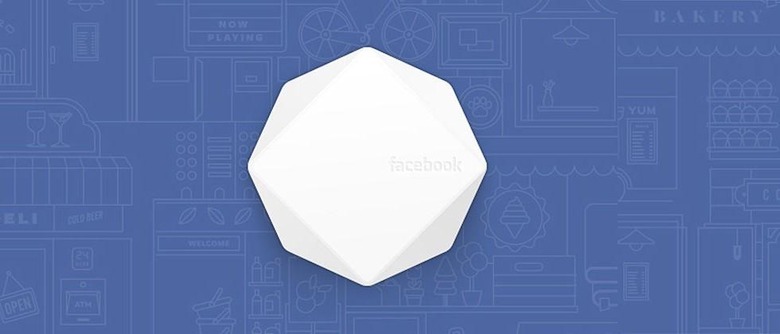 Facebook for Business has revealed their next play in the small (and potentially large) business world – free bluetooth beacons. Facebook Bluetooth beacons send information to smartphones and tablets that come in range with them. Inside Facebook, users will see "place tips," including greetings and links to pages for locations they're exploring. At launch, Facebook Bluetooth beacons work only with iPhones – Android will just have to wait until the Facebook for Android app is ready to roll. Users will need an iPhone 4S or later with Bluetooth turned on to work with Facebook's bluetooth beacons.
Facebook Bluetooth beacons are super simple for business owners to use according to the company's introduction to the technology. Once they receive their beacon or beacons in the mail, they'll have only to remove them from their packaging and place them in a nice, centralized spot inside their business.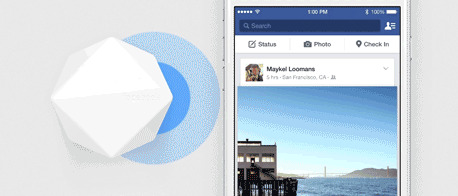 Facebook Bluetooth beacons aren't really meant for all-online businesses. There wouldn't really be a point.
These beacons have batteries, but because they use Bluetooth 4.0, they have the ability to run constantly with very, very low power draw. Business owners will have lots and lots of time with their beacons active before batteries will have to be replaced. The exact amount of time depends on frequency of use.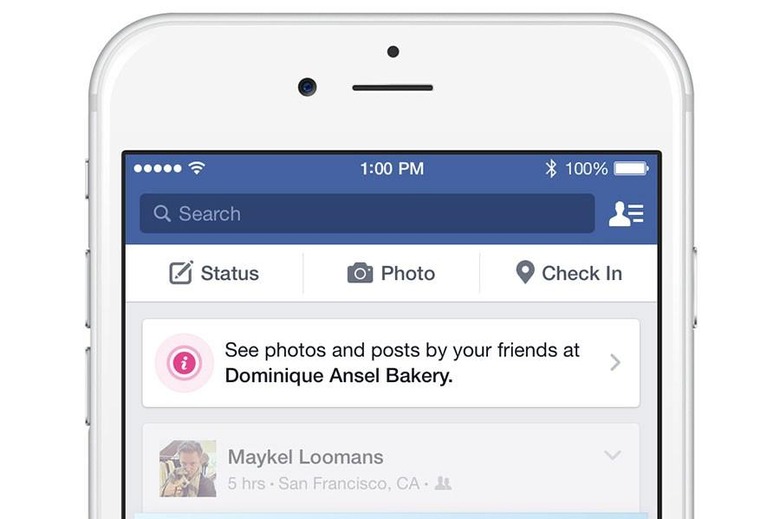 Once a customer comes within about 100 feet of the device, they'll have access to place tips on Facebook. This "place tips on Facebook" pops up inside the Facebook app automatically.
In Facebook place tips, people may see:
• A welcome note from your Page
• Prompts to like your Page and check in
• Posts from your Page
• Their friends' photos and posts about your place
If you're an iPhone user and you DO NOT want to see this Bluetooth business, just do as follows:
This place tips feature is activated in the Facebook for iOS app. Tap the menu button (three horizontal lines), scroll down and tap Settings, Tap Location > Place Tips Settings, and tap to turn place tips in News Feed on or off.
Easy.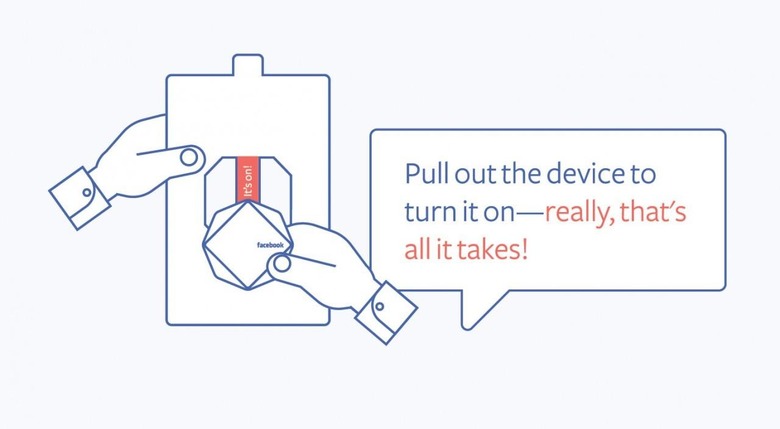 Facebook has a sign up page for Beacons now.
Have a peek!
Below you'll see additional beacon-related bits.
Not bacon, beacon – you'll need to know the difference to succeed.