Facebook begins testing ad breaks for Live broadcasts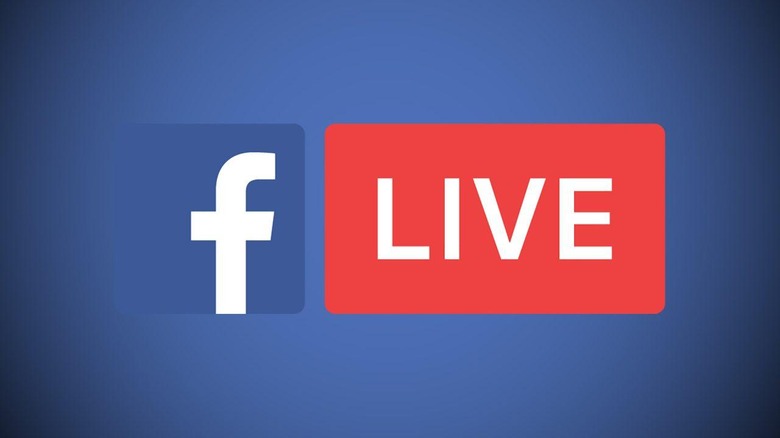 It was bound to happen eventually, and now it looks like advertisements in Facebook Live videos may be around the corner. Facebook has announced that it's rolling out small-scale tests where it will insert ads into live streams broadcast on its platform, alerting agencies to the fact that their ads – usually pulled from promoted video campaigns on the social network – may begin appearing in Live videos around the site.
Though the concept is still a little nebulous, there are some rules that Facebook has laid down from the get go. It sounds like ads will be inserted after Live videos cross the five minute mark, and the ads that are shown on the platform will be 15 seconds or shorter in length. Facebook is also giving ad agencies the ability to opt-out of this test, something one agency Ad Age spoke to has already decided to do.
That's because, according to a spokesperson for the agency in question, there's no reporting when it comes to where these ads are displayed. While a lot of the content on Facebook Live is largely innocuous, the platform has already been used to cover tragic events like the police ambush in Dallas last month. While ad agencies will likely be more than willing to let their ads play during Terry Crews' Live videos about building a gaming PC, most of these advertisers wouldn't want the products on display to be associated with tragic events.
Should this test evolve into a feature of Facebook Live – even Facebook isn't sure that will happen yet – the company will share advertising revenue with people who publish their live videos to the site, but that isn't happening during this test. With Facebook resorting to paying some streamers to broadcast on Facebook Live, one thing that's for sure is the fact that it needs to figure out how to generate revenue from the streaming service, as it can't pay publishers forever.
SOURCE: Ad Age