Facebook AR Studio beta opens its doors to everyone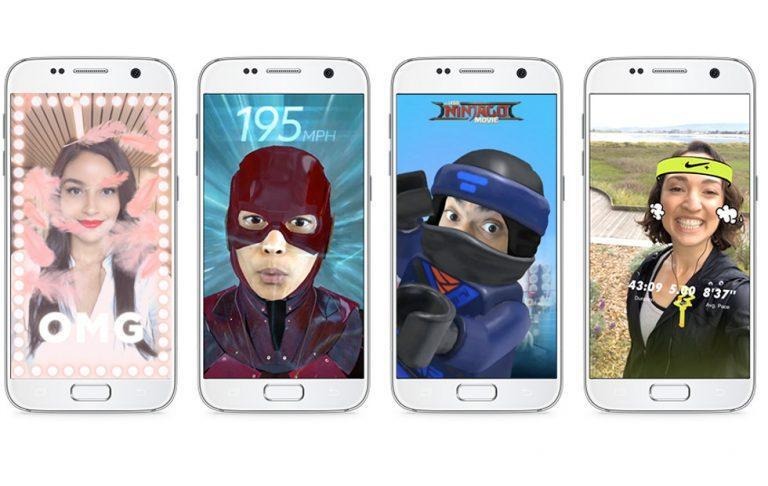 eMove over virtual reality! Augmented reality is making a comeback on phones. Well, at least the brand of augmented reality that has always been applicable on phones. From "AR" games like Pokemon GO to putting Storm Troopers in subways to stickers you can put on your own face, AR is once again coming into fashion now that it is even more accessible to more people. Not one to miss out on an opportunity to pull in more users, Facebook has just announced the open beta for its AR Studios, inviting anyone and everyone to flood the world with their creativity and, of course, brands.
Even back in the early days of Android, or even the last years of Nokia, augmented reality already tried to leave a mark in the mobile market. It was, perhaps, a bit ahead of its time. With the recent mainstream focus on VR and AR, however, it's almost time for AR to make a return to phones.
It's no HoloLens or Magic Leap, mind. AR on phones will always be severely limited by the device's hardware, screen, and form. Its biggest application is "stickers", an extension of the static, 2D stickers you sometimes add to pictures and chats. The difference is that these "stickers" can conform to your face or "stick" to objects rather than moving around with the phone's camera.
Such objects, however, don't just happen by magic, though they may seem magical. Someone has to make them. And someone has to make the tool that helps others make them. That's what Facebook's AR Studio is for. To help make stickers that would drive up engagement in Facebook and especially Facebook Messenger.
AR Studio was previously available in beta to a limited few but is now open to everybody, though still in beta. In addition to soliciting feedback and testers, Facebook hopes that the tool will enable creators, especially brands, that would help make users stick as much as the stickers they use.
SOURCE: Facebook