Facebook App Update Adds Event Check-In And Unfriending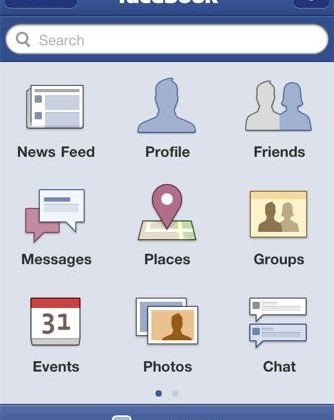 Facebook today released an update to version 3.4 for their iOS app, which brought with it several new features. Most notable perhaps is the addition of check-in to events for the Facebook Places feature. The new check-in option is not available yet in the Facebook apps for other mobile platforms.
The new check-in to event feature, lets you check-in to an event that you had previously indicated you plan to attend in your response to the event invitation. The new feature also gives you real-time updates on the event's page as well as who else will be attending. A history of your events and check-ins is also now accessible from the updated app.
Additionally, the update now brings map view to the Facebook Places feature. The map view functionality allows you to easily discover which friends are nearby. Rather than a list of locations for friends that have checked-in nearby, as you would get before, you now get a map view that also indicates their distance from your current location.
And perhaps the most requested feature that stands out in the update, is the "unfriending" function. You can now more easily unfriend people than ever before—directly via your iPhone or iPod touch. However, the updated app still is not designed for the iPad. The app runs half-size on the iPad like other iPhone-only apps.
And while we're on the topic of Facebook, we want to remind you all to find SlashGear at http://www.facebook.com/SlashGearCom! We'd really appreciate it if you'd Like us, too!
[via MacNN]