Facebook app for Windows Phone 8 out of beta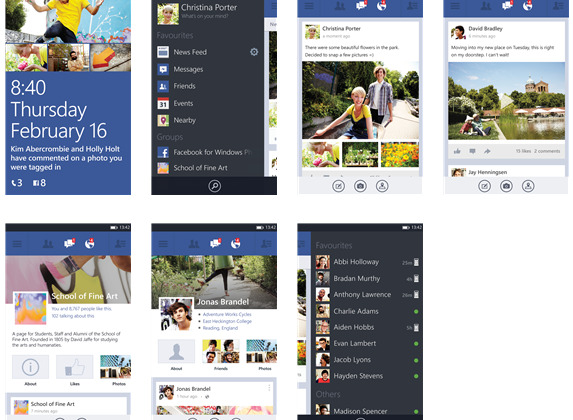 While Windows Phone 8 has had an iteration or two of Facebook now for some time, this week the first Facebook-made Facebook app is available for the masses. Having been plagued, more or less, by oddities and off-brand Facebook portals since birth, Windows Phone 8 here finally has an app that's up to snuff.
The official app here goes by the name "Facebook 5.0", but don't let the number fool you – this is reflective of the iterations the app has gone through outside this platform as well. Here you've got a full Windows Phone-esque user interface and usability bits and pieces not available anywhere else.
What's interesting about this release is that it'll be existing as its own final release download while a separate Facebook beta app will b available as well. Through this beta version of the Facebook app, future features that've not yet been fully play-tested will be available to those that are daring.
The Facebook 5.0 app for Windows Phone 8 as well as the beta iteration with future features are both available for download for free straight from the app portal for both Windows Phone 8 and Windows Phone 7.5. This app continues to be distributed by the Microsoft Corporation.
Some day we'll see more than just a handful of the biggest brands bringing their apps to Windows Phone and Windows 8+ officially. Cross your fingers and cross your toes it'll be sooner than later.