Facebook app for iPhone and iPad gets save for later feature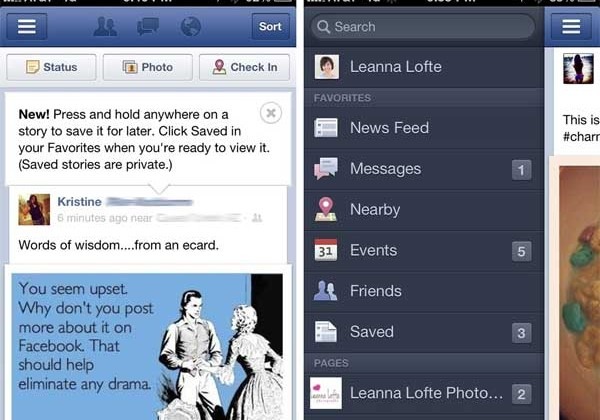 The official Facebook app for the iPhone and iPad is one of the most popular social networking apps available for iOS. Facebook has announced a new feature for the iPhone and iPad mobile apps that people should really enjoy. The new feature is called "save for later" and it allows you to do exactly what the name implies.
The new feature allows you to save all sorts of posts to view later. Each post that you save is placed into its own feed allowing you to scroll through saved posts alone at a later date. This is perfect if you frequently scroll through a long feed from lots of Facebook friends and see things you want to read, but don't have time. That happens to me a lot and each time the app updates I end up scrolling down the list looking for posts I noticed earlier that I wanted to read.
IPhone and iPad users can save posts with the new feature by holding a finger down on the post until a pop-up shows up that says "save." After that pop-up displays, you touch the save button, and are done. The posts are placed into a Save folder that's listed at the bottom of the Facebook app sidebar.
Saved stories are private, so if you save a post from someone on your friends list they won't know it. If you're not sure if you have the new feature yet, you should see a notification at the top of the news feed telling you about the feature when it's available for you to use. I wonder when the Android version of the Facebook app will get this feature.
[via iMore]