Facebook app camera glitch is bug not spying insists exec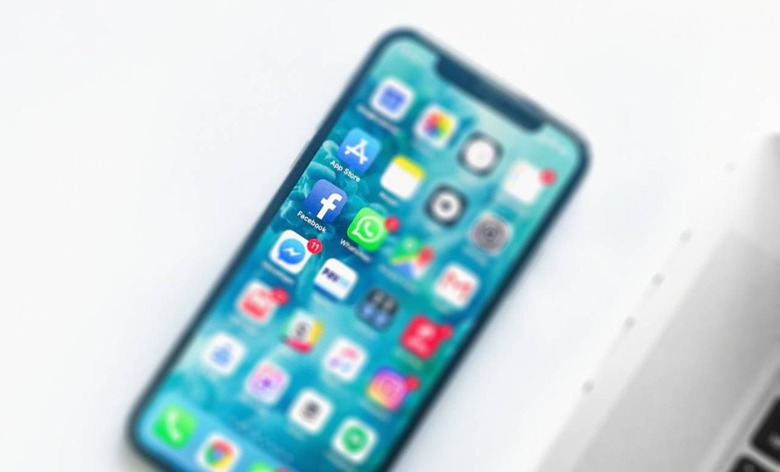 Over the past couple of weeks, Facebook users on iOS have reported a concerning issue: the company's mobile app triggering the iPhone's rear camera, which was noticed operating in the background. Multiple users have been able to replicate this phenomenon, spurring privacy concerns and raising questions over the cause of this unusual behavior. Facebook has responded, saying the camera app activation is the result of a bug.
The issue is a bit tricky to explain but easy to spot on video: simply put, users noticed that when exiting media and/or switching from landscape to portrait mode, the Facebook app experienced an issue that caused it to be slightly offset on the phone's screen.
Facebook app on iOS 13.2.2 opens my phone's rear camera when I open a profile photo swipe down to return (look at the little slit on the left of the video). Is this an app bug or an iOS bug?? @facebook @AppleSupport pic.twitter.com/WlhSXZulqx

— Daryl Lasafin (@dzlasafin) November 10, 2019
Visible on the left side of the app — in the space left visible by the offset — was the phone's camera app with a live view of the user's surroundings. The issue has only been noted in the most recent version of Facebook on iOS. Earlier today, Facebook VP of Integrity Guy Rosen acknowledged one of the tweets showing the bug, stating that the company was looking into it.
In a subsequent tweet, Rosen said that the camera's appearance is the result of a bug on Facebook's end and that the company is currently working on a fix for the problem. The bug is said to itself be the result of a fix for a different bug that caused the iOS app to launch in landscape mode. Rosen claims Facebook hasn't found any evidence that the bug has resulted in videos or photos being uploaded.
We recently discovered our iOS app incorrectly launched in landscape. In fixing that last week in v246 we inadvertently introduced a bug where the app partially navigates to the camera screen when a photo is tapped. We have no evidence of photos/videos uploaded due to this.

— Guy Rosen (@guyro) November 12, 2019
Around 2:30PM ET, Rosen said that Facebook has submitted a fix for the bug with the App Store on Tuesday, meaning the update should be available soon. There isn't an official workaround for the bug; instead, you'll just need to revoke the camera permissions from Facebook until the bug is fixed, meaning you won't be able to directly capture content for posts and stories.