Facebook Announces A New Video Creation App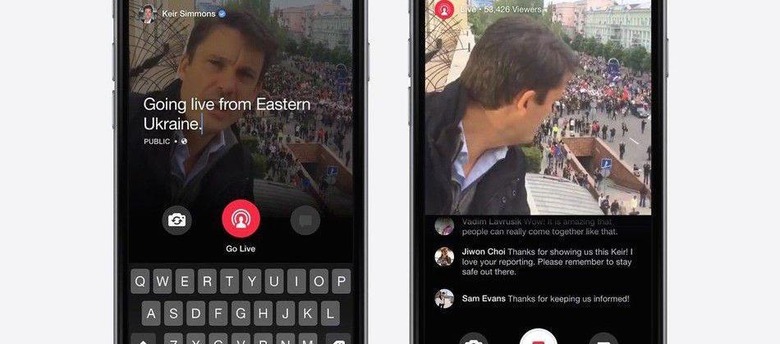 It's been clear for some time now that Facebook is betting heavily on video; everything from live streaming to hosting coverage of news and sporting events. But in an effort to really compete with YouTube, the social media behemoth is attempting to lure original video creators with the announcement of a new mobile app that focuses on, well, video creation.
The yet unnamed app was announced this weekend at VidCon, an annual event for video creators to promote their work among the community and meet fans, and will be released later this year. But instead of being an expansion of the live streaming tool available to everyone, this new app will be tied to Facebook Mentions, which is limited to users with verified accounts, such as celebrities, journalists, and influencers.
In addition to connecting to the existing Facebook Live feature, the social network says the app will include a new "creative kit" that gives users access to tools like special intros and outros for live videos, custom stickers for viewers, and custom frames.
The app will also get a new Community tab, where you can expect users like celebs and influencers to be able to keep track of and interact with fans and followers across Facebook, Instagram, and Messenger. Useful for creators will also be stats on how their videos are being consumed and who's watching.
VIA Mashable