Facebook Android SDK Now Available To Developers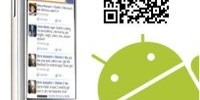 In the beginning, Facebook didn't have a very high perception of Google's mobile Operating System. And so, as they focused on the iPhone Operating System (OS), it wasn't a surprise for anyone. But then, out of nowhere, Facebook (finally) released an official application for Android, rightly entitled: Facebook for Android. And now, as a recent update finally allows messaging support with the app, Facebook is providing full details for developers to tie their Android native applications to the Facebook platform.
What's probably more surprising, though, is the realization that the SDK for Android is actually more advanced than the iPhone SDK, as it features Facebook's Graph API. It also utilizes OAuth 2.0 to take care of authentication, with the ability to publish stories to Facebook from Feed forms.
We know that Facebook didn't take Android seriously at all in the past, but things look like they're finally changing for the better. If Facebook is releasing an SDK that's more advanced than the iPhone OS' version, that may indeed be the case. Which would be great for all those Android owners out there, who are waiting to get a Facebook application that they're proud to show off.
[via TechCrunch]