Facebook and Unity partner to develop new PC gaming platform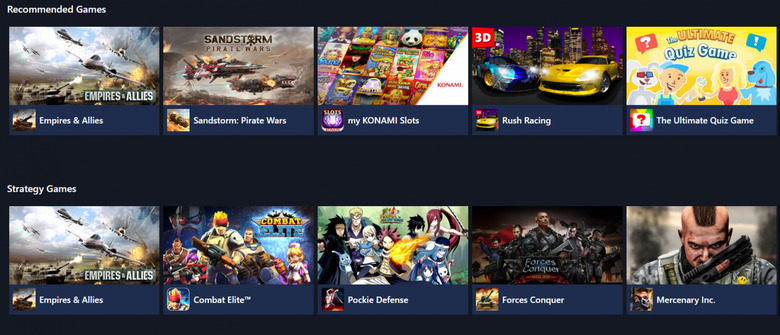 Facebook has long been a major player in the gaming space – one only needs to mention Farmville or Mafia Wars to give people horrible flashback of endless notifications from friends – but the company is facing a lot of competition these days. Facebook has to compete with mobile gaming and the quickly expanding array of PC gaming storefronts for the attention of social and casual gamers, and the company is hoping its latest team up with Unity will give it the edge it needs.
Facebook announced today that it's partnering with Unity to develop a PC gaming platform for desktop, taking a page out of Steam's book and offering up an app that players can use to find and play new games. This isn't the first time we've seen a desktop gaming app from Facebook, with Facebook Games Arcade launching into beta earlier this year, but with this new initiative, both companies are looking to make things considerably easier for developers to offer their games to Facebook's massive audience.
The announcement says that Unity is launching new developer tools to assist in exporting Unity 5.4+ games to Facebook. Streamlining the process of exporting and publishing will almost certainly bring in a number of mobile game ports, and perhaps those will help Facebook solidify its place as not only a social network, but also a gaming platform.
Unity and Facebook shared some details about this mysterious games platform with the folks over at TechCrunch, saying that it won't be a Windows-only store. The companies also said that in addition to supporting social games and mobile ports from iOS and Android, the platform could one day support more "hardcore" titles like the ones found on Steam. The desktop app will allow people to play their games without the distraction that is the rest of Facebook, and will offer ways for players to discover new games.
Other than those morsels, Facebook and Unity seem to be keeping silent. It's unclear at this point if this will be an improved version of Facebook Games Arcade or if it will be an entirely new app, but it does sound like the two are working on building something from the ground up. One thing is for sure, though: the app is only one part of refreshed efforts to make it easier for developers to get their games in front of Facebook's audience.
For now, developers can sign up to test out an alpha version of Facebook and Unity's new exporting tools. Interested developers have until August 31 to sign up, and can fill out an application for the test here.
VIA: TechCrunch
SOURCE: Facebook