Facebook acquires Masquerade, the face-swapping app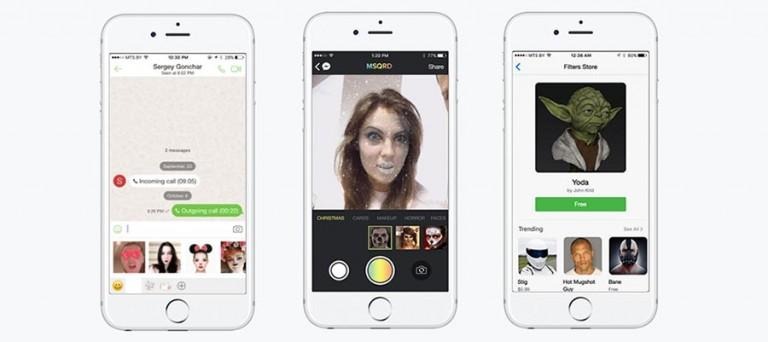 Just days after Snapchat added a face-swapping lens, Facebook has made a similar announcement: it has acquired Masquerade, a popular face-swapping and live filter app that goes by 'MSQRD' in the App Store and Google Play. Masquerade's CEO Eugene Nevgen talked about the acquisition today, saying, "Within Facebook, we're going to be able to reach people at a scale like never before." Don't worry, non-Facebook users — the standalone app won't be going anywhere.
It seems the functionality will be making its way into the Facebook app (or, more likely, Messenger), opening the tool up to a much larger audience — as of now, the app is available through the App Store and Google Play. "This is a scale of audience we never imagined was possible," said Nevgen.
Masquerade is one of the more sophisticated face swapping apps available, and it includes a number of filters — celebrity faces, animal faces, fantasy faces, and more. The live filters, meanwhile, allow someone to record a video selfie with the filter over their face as they talk or look around.
Both apps are free, with the iOS version sitting at 1.0.5, and the Android version being listed as a beta app. Masquerade's CEO teases that more features will be coming to the standalone apps in due time — Facebook's exact plans for the technology isn't clear at this point.
In a statement to Tech Insider, a Facebook spokesperson said, "Masquerade has built a fantastic app, MSQRD, with world-class imaging technology for video. We're excited to welcome Masquerade to our team and continue enhancing the Facebook video experience."
SOURCE: Masquerade