FAA Says No To Game Ball Delivery By Drone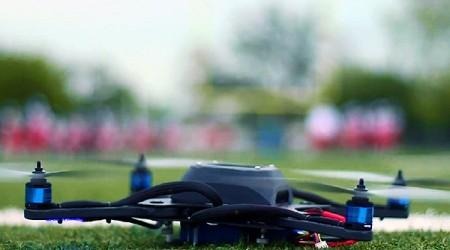 The University of Michigan's Wolverines will be playing the University of Utah tomorrow at the Ann Arbor stadium, and it had planned to deliver the game ball in a notable manner: via drone. Unfortunately, those plans have been cast aside, with the FAA saying it can't proceed in doing that.
By the sounds of it, the FAA only became aware of the university's plans recently, and it proceeded to contact the school about the matter. A temporary flight restriction on flying drones over the stadium during a game was in place, and current rules didn't allow for the plan to proceed.
The issue is the crowd that will be present at the game, with the stadium being large enough to hold nearly 110k people. Packed seating is common. According to Bloomberg, the drone that was planned was from SkySpecs, a company based in Ann Arbor.
Unfortunately, few other details have been provided, but this is the latest in a growing number of issues revolving around the commercial use of drones and the FAA, which has been trying to stamp out such usage until various concerns can be addressed. Check out the timeline below for related news.
SOURCE: Bloomberg