FAA ruling lets airline passengers power on devices below 10,000 feet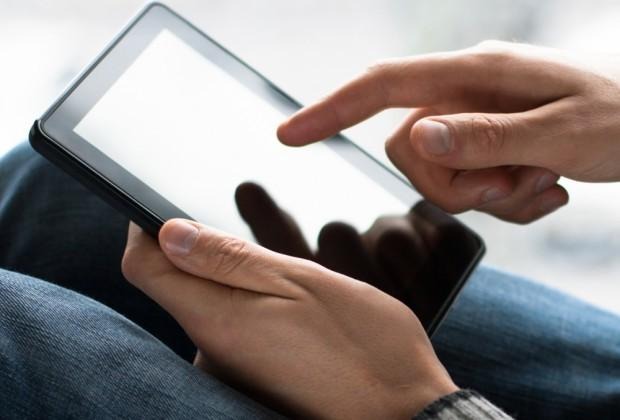 Under a new FAA ruling, commercial flight passengers flying within the US will now be able to use smartphones, tablets, laptops, MP3 players and some other small electronics during all parts of flights. There are, however, some limitations, the most obvious of which is that passengers still can't make or receive calls or text messages.
Under Congressional pressure, the FAA put into effect a ruling that states passengers can keep devices powered on during takeoff and landing, but they may only connect to WiFi, not mobile phone systems. That means planes have to be equipped with Wi-Fi systems in order for the new ruling to make any difference in the lives of passengers, and most airline fleets are as yet Wi-Fi-less.
Two airlines that already let their customers use their devices at any time are Delta and JetBlue. As long as passengers toggle their devices to airplane mode, all's fair. This applies at altitudes below 10,000 feet, according to the ruling. Above 10,000 feet, airlines are already allowed to let passengers power on their devices.
JetBlue does not have any planes Wi-Fi equipped, but they're working on it. Some of Delta's planes are set up. Airlines must apply on an individual basis to the FAA to take advantage of the ruling. Not everyone is thrilled with the change, such as flight attendants who have to explain the difference between on-board Wi-Fi and cell phone connectivity and actively micromanage electronics use. But if this ruling is any indication, most flights will be Wi-Fi-ready in the near future.
SOURCE: Bloomberg