FAA reportedly okays use of electronics on planes during takeoff and landing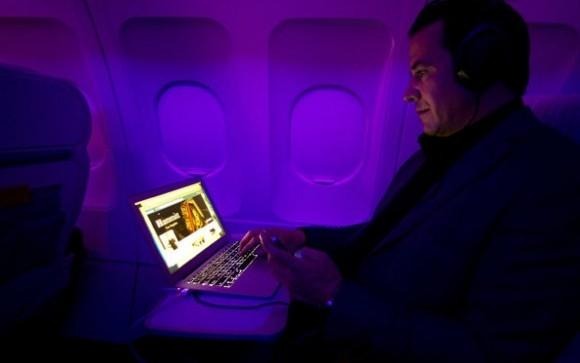 There has been a large push to have regulations loosened on the use of electronic devices during takeoff and landing on flights. In March, word surfaced that the FAA was holding a study on the matter, and that regulations could be changed by the end of this year allowing for wider use of electronics on flights. Now the Associated Press is reporting that an advisory committee for the FAA has recommended in favor of the change.
The information comes from officials said to be familiar with the deliberations that took place, with the FAA recommending that passengers be allowed to use laptops, smartphones, tablets, ereaders, gaming devices and the like during both takeoff and landing, the only requirement being that airplane mode mode is activated or network communications shut off.
According to these sources, the FAA committee was composed of 28 individuals, and the deliberations took place today behind closed doors. An official report is set to be delivered to relevant bodies early next week, but for now, the information remains unofficial due to the FAA discouraging members from sharing the change of events ahead of time.
Such a move is being praised by consumers and the industry alike. Said Drew Herdener, a spokesperson for Amazon, "We've been fighting for our customers on this issue for years — testing an airplane packed full of Kindles, working with the FAA, and serving as the device manufacturer on this committee. This is a big win for customers and, frankly, it's about time."
SOURCE: Associated Press