FAA gives four more companies drone approval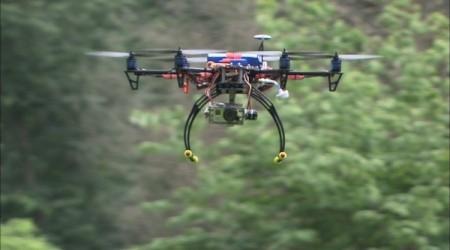 The FAA has granted four more companies approval to use drones for commercial purposes, adding to the permission it previously granted to seven Hollywood companies seeking to use drones on movie sets. According to a statement made by the administration on Wednesday, a total of five exemptions were granted, with one company receiving two of them and the other three each receiving one. This makes for a total of 11 companies that have received exemptions.
The exemptions were granted to VDOS Global, Clayco, Inc., Woolpert, Inc., and Trimble Navigation Limited. Woolpert is the company that received two exemptions. According to the FAA, these companies requested permission to use drones for oil rig flare stack inspections, aerial surveying, and monitoring construction sites.
The exemptions were granted because it was determined the requested uses don't pose any threats, and therefore certificates of airworthiness are unnecessary. The companies agreed to use drones that weigh less than 55lbs, and to keep them within sight of the operator when in use.
This comes at a time when the FAA is set to propose regulations that will require commercial drone operators to have pilots certifications, time spent flying a manned aircraft, and more. The requested exemptions included a waiver from such regulations. Thus far, the FAA says it has been sent 167 exemption requests.
SOURCE: FAA