F8 2018 day 2 puts new Facebook AI in the spotlight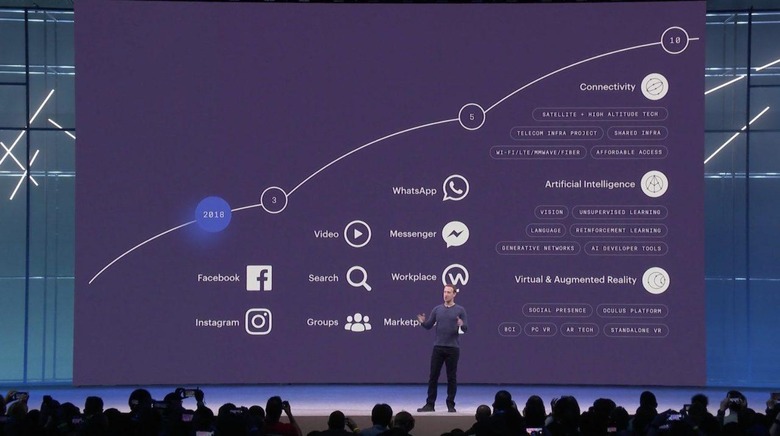 Mark Zuckerberg may have spent much of the Facebook F8 2018 opening keynote on handling the social network's privacy fallout, but day two sees the tech – and AI and machine learning – come right to the fore. The second day keynote at the social site's annual developer event is, arguably, always more interesting from a geeky perspective.
Last year, for example, Facebook revealed it had been researching some tech you'd more commonly associate with science-fiction movies. "Project: Hear With Your Skin," for instance, was all about delivering language through skin contact. A second project explored using mind-reading to type, rather than using a physical keyboard or voice recognition.
For F8 2018, the tech is a little less esoteric. Artificial Intelligence (AI) is at the fore, along with Facebook attempting to build out its collaborative toolkit with other developers. Arguably the biggest news is the open-source PyTorch 1.0 AI framework, which Facebook says will be released in the coming months.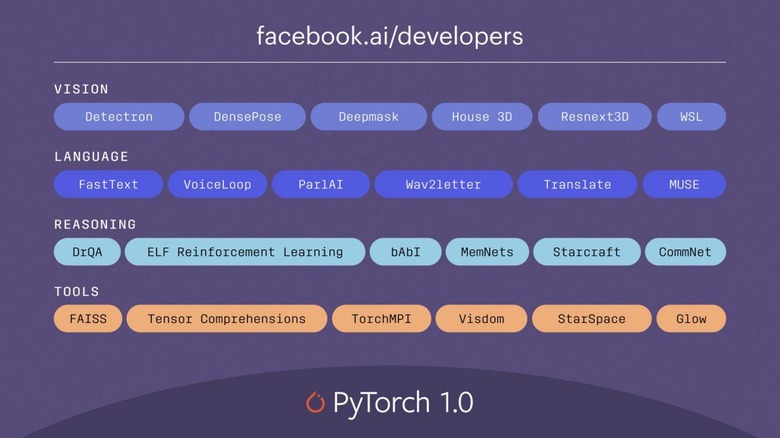 The original version of PyTorch was released roughly a year ago, but this new version will be swifter to take experiments to deployment. It'll be the centerpiece of a new AI-focused site, Facebook.ai, which launches today. It won't be alone, however. ONNX – or Open Neural Network Exchange – is being updated to support more tools, including conversion to Core ML, Baidu PaddlePaddle, Qualcomm SNPE, Google's TensorFlow, and Microsoft's Cognitive Toolkit, among others.
For those who don't want to go as deep as the AI basics, there'll also be new specific tools across vision, language, and learning. Come June, there'll be a new ResNext3D model for comprehending video, while Translate for machine translations is being open-sourced too.
Some of the upcoming additions have seriously interesting implications across AR and VR. Facebook DensePose, for instance, can generate a 3D surface that can be applied in real-time to footage of human bodies in motion. You could, for example, overlay a completely different outfit onto a real-world character in an AR game. That, Facebook says, should be released as an open-source library in a matter of weeks.
House3D, similarly, will be released as a virtual environment in which robotic systems could be more rapidly trained to understand their environments. A new StarCraft bot has been developed to operate successfully in the popular video game; Facebook says it plans to release the rule set it developed for that, which could end up making for more engaging NPCs in future.
All the same, Facebook isn't immune to the fears about where artificial intelligence might develop. "As we work to shape the future of AI with our research and our open development tools," the company's Jerome Pesenti writes, "it's important to apply questions of ethics, fairness, and trust to every effort in this field." That'll include making sure that a diverse workforce is on hand to identify any systemic or institutional bias, in addition to new research and privacy reviews. A Fairness Flow tool has been developed to measure how algorithms interact with specific groups of people.