Eye-Fi gets an upgrade, FCC approval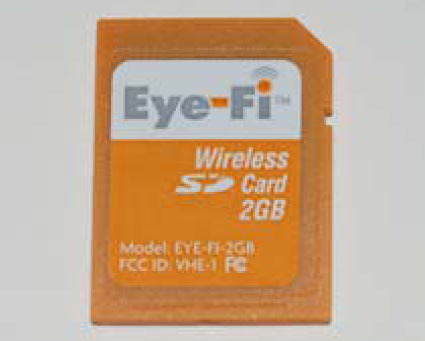 Think back, way back to last August when we brought you news of a cool SD card that not only stores your pictures, but sends them via WiFi to your computer. Well, said card has finally gotten the thumbs-up from the FCC, so we should expect to hear about an actual release date sometime in the near future.
They have changed things up a bit, for the better. Namely, they have maxed out the storage at 2GB, which is as much memory as you'll find in an SD card. If you're not familiar with the Eye-Fi, essentially you plug it into your computer (with an included adapter) and run through a setup. Then you can plug the card into your camera. It will then transfer your pictures via WiFi to your PC. Very cool.
The card is compatible with both Windows and Mac OS, no mention of Linux compatibility. We'll let you know when we hear mention of pricing and availability.
First SD flash memory card with integrated Wi-Fi coming [via tgdaily]