Extremely rare Super Mario Bros NES game sets new auction sale record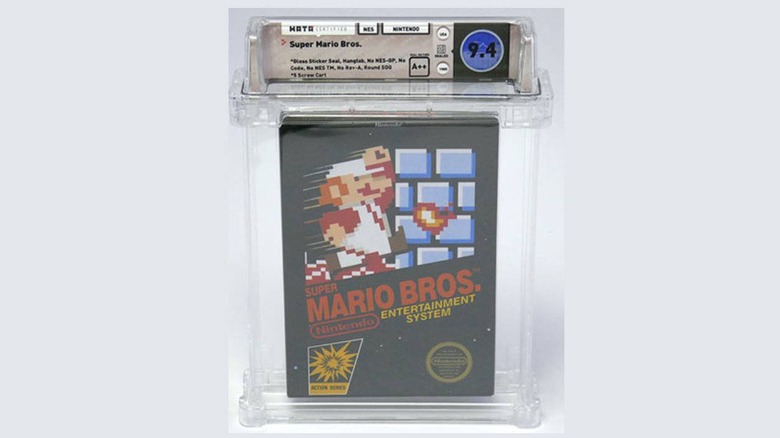 An exceptionally rare copy of Super Mario Bros for the NES has sold at auction for $100,150 USD. The sale took place through Heritage Auctions, which claims this auction has set a new world record. What makes the item so special? This particular copy is unopened and in a "supreme state of preservation," according to Wata Games chief grader Kenneth Thrower.
In addition to its high grade quality, this is said to be the only known "sticker sealed" copy of Super Mario Bros., one of a limited number of units that were launched in New York and Los Angeles test markets in the mid-1980s. Wata Games gave the item a 9.4 "Near Mint" grade and an "A++" seal rating.
All sticker sealed NES games are considered very rare, but Thrower explains that given the amount of time that has passed since they were launched, the games that remain often show signs of "significant wear." In fact, Thrower says this auctioned copy "may be the condition census of all sticker sealed NES games known to exist."
It's no surprise that the game sold for six figures; it was purchased by a group of collectors on February 6. Talking about the world record auction is Wata Games President Deniz Kahn, who said:
Super Mario Bros. is not only the most recognizable game of all time, it saved the video game industry in 1985. In terms of rarity, popularity, and relevance to collectors, this game has it all. Mario is the most recognized fictional or non-fictional character in the world, more so than even Mickey Mouse. Super Mario Bros. launched the world's largest game franchise and this copy is the only known sealed example from Nintendo's test market release.