Extradition papers filed in Megaupload legal saga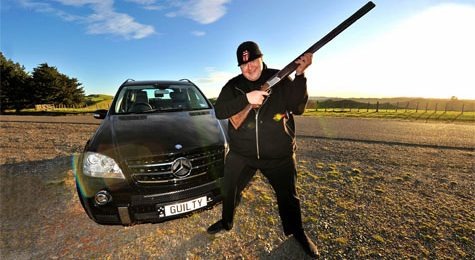 Megaupload founder Kim Dotcom has been fighting extradition from New Zealand to the United States. The US government wants to extradite Dotcom and three other associates who helped run Megaupload while it was operational. The three associates include Mathias Ortmann, Bran van der Kolk and Finn Batato.
The New Zealand law firm handling the case for the US government is Crown Law. The legal team had 45 days to file the extradition paperwork after the raid on Kim Dotcom's home. A Crown Law spokesperson has now confirmed that the extradition paperwork has been filed today in the North Shore District Court handling the case.
The United States continues to claim that Dotcom, and his associates operated a private empire violating international copyright laws to the tune of $500 million. The four men face multiple charges, including conspiring to commit racketeering, conspiring to commit money laundering, copyright infringement, and of aiding and abetting copyright infringement. The extradition hearing will be held in August.
[
NZHerald]