Extradition hearing for Megaupload founders postponed until March 2013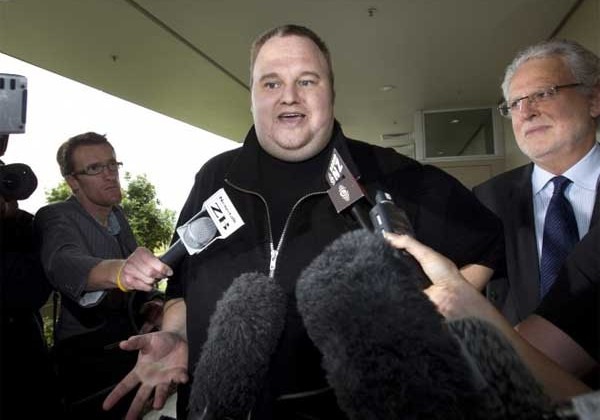 Extradition hearing for Megaupload's Kim Dotcom and the other founders of the file sharing company was set for August 6 of this year. That date would've put the hearing roughly six months after Dotcom's mansion was raided in New Zealand on a US warrant for alleged copyright infringement. That extradition hearing has now been delayed.
The new date for the extradition hearing has been set as March of 2013, which will make the hearing about 13 months after his original arrest. The delay is a result of mounting legal complications that include a New Zealand High Court judge invalidating the warrants that were used for seizing property in the original raid. The judge has also ruled that the shipping of cloned hard drives by the FBI was unlawful because the warrants used to seize the property were too general.
Dotcom and the other founders tied up in legal court are all out on bail, but still face extradition to the United States. The company founders face as long as 20 years in prison and multimillion dollar fines after being accused of conspiring to commit large-scale copyright infringement. Dotcom and the other accused maintain their innocence and say that Megaupload was nothing more than a legal file sharing site, and that they had even complied with takedown requests even though as a non-US company Megaupload didn't have to.
[via Wired]