Exent GameTanium for TV turns Android smartphones into game consoles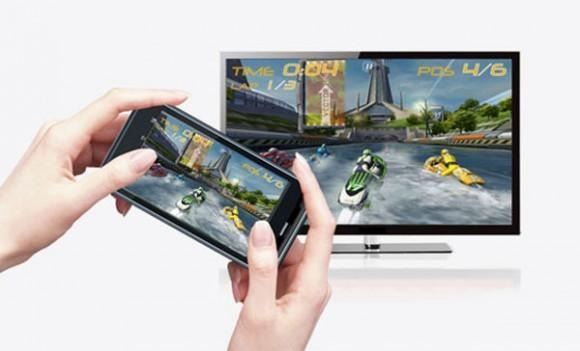 Each year at Mobile World Congress we see a slew of new smartphones and tablets as well as some other devices. It's also not uncommon to see services at the show aimed at expanding the usability of Android smartphones and tablets. One of the services that has been shown off this year is the Exent GameTanium for TV service.
Exent is a game subscription services company that works with some of the biggest mobile operators and device manufacturers around the world. The company is showing off its GameTanium for TV gaming service that will launch at a later date. The goal of the service is to bring Android smartphone games to the big-screen TV in the living room.
Exent plans to launch the GameTanium for TV service later this year. The company promises that the gaming service enables full-featured gaming on the TV using the Android device as the controller and the game console. The system allows all the control functionality that smartphone gamers are used to including touch, tap, drag, and accelerometer functionality.
All of those Android gaming controls are available while the player can see the game on the big-screen TV. Players can start a game on the TV at home, and then pick up the game on the mobile device while traveling. Pricing for the service and an exact launch date are unknown at this time.
[via Extent]