EXCLUSIVE: Ferrari Fiorza Spied, "Volume Model" Signals Toyota Cooperation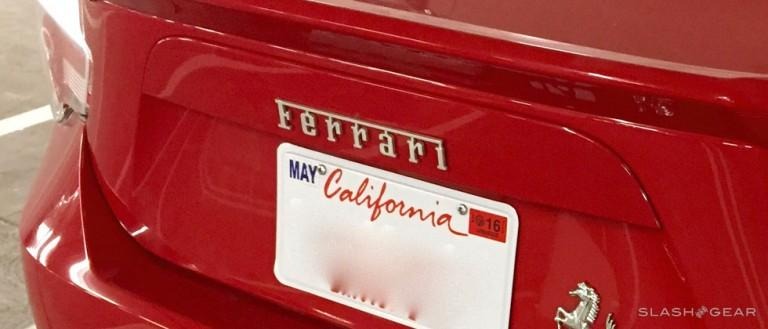 Our first spy shots of the new Ferrari Fiorza give us an excellent window into Maranello's "volume model." While Ferrari has acknowledged that a more accessibly-priced model was in the works, this naked-Fiorza sighting in a Hollywood garage leaves no doubt about the automaker's wider ambitions.
The model has been rumored to be priced closely to the Maserati Ghibli, which starts around $67,000. Whereas the Ghibli counts on a twin-turbo V6, the Fiorza is believed to employ a twin-turbo four-cylinder, with output near the Ghibli's 330 hp. Ferrari has most recently brought back the use of turbochargers on its 488 GTB.
The Fiorza serves as the entry-level car to the ultra-alluring Ferrari world, and reflects a larger partnership with Toyota. "The synergies are there," said Miguel Krawl, a spokesperson for Toyota. "Ferrari is the most iconic and widely-recognized sports car maker today, and Toyota is the largest automaker in the world." Krawl added that Toyota boss Apio Tacoma has called for renewed emotion and passion, and the Fiorza—said to officially debut sometime next year—would be another step in that direction.
While not as aggressive as the Supra-replacing FT-1 concept, the rear-wheel drive Fiorza looks good. The prototype we see here has unmistakable Ferrari badges, and not-coincidentally is seen in a color very similar to Rossa Corsa, and we're told will also be offered in Grigio Oso Permanente at launch.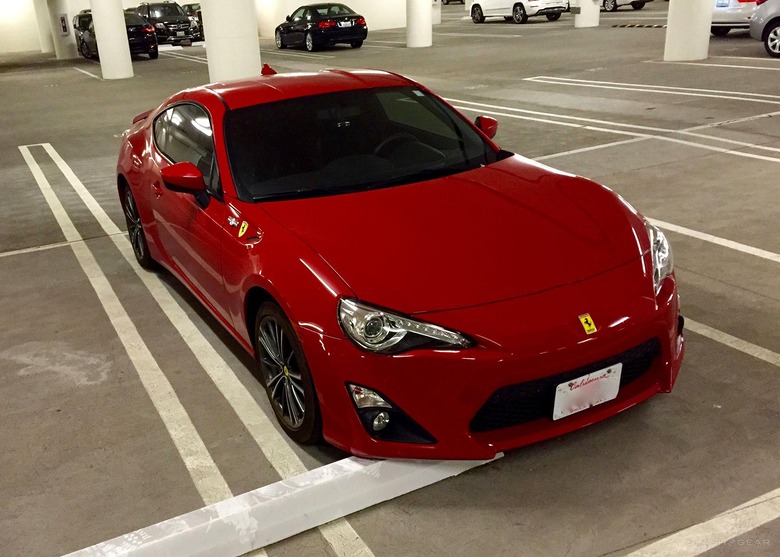 Famed design director Fabio Mansani says Fiorza was "sculpted by the wind," adding engineers used "very complex aero soluzione to reduce the drag, and increase downforce."
Ferrari's Space frame chassis is replaced with a new ultra-lightweight, more cost-effective FRAME chassis. Fiorza rides on Michelada Piloto rubbers for ultimate performance, and counts on BROSTEIN shocks and BRIMBOH brakes to totally complement the setup.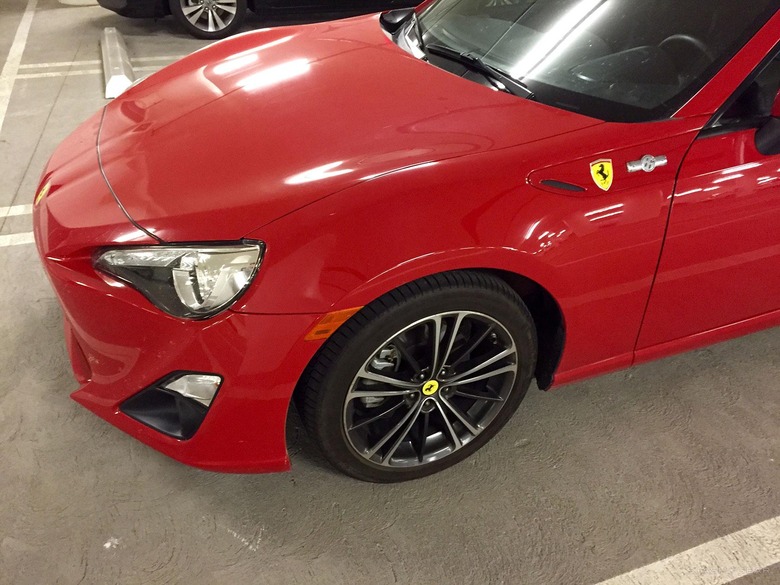 Other details include AngLED daytime running lights, slanted for maximum menace. A small wing actually releases an "ITSY-BITSY actiVATiONwing" that automatically crawls out at speeds over 37 mph. An "86" badge can be seen above the front wheels, presumably referring to 1986, a good year (isn't every year good) for Ferrari.
Referring to the until-now-quiet partnership, Toyota spokesperson Greg Takumi said "we've been in talks with the Italians for a couple of years now, and in the end, they made us an offer we uh, couldn't refuse." Takumi looked kind of spooked upon recalling the talks, and declined to comment further.
While Toyota will gain major cachet by partnering with Ferrari, the prancing horse stands to gain from Toyota's wealth of hybrid knowledge, which could be used in motorsports applications, and in the LaFerrari hypercar replacement.
Ferrari spokesperson Megan Taze said "Ferrari was happy to partner on this project, internally referred to as 'Model IIII,' and we'll have a related motorsports announcement at Daytona later this year. Stay tuned." Taze said as of this morning, Ferrari had received more than 150,000 deposits ($1,000 refundable) for Model IIII/Fiorza.
We'll be following details closely as this story progresses throughout the month of April.