Excalibur Almaz to offer $150m Moon trips in 2015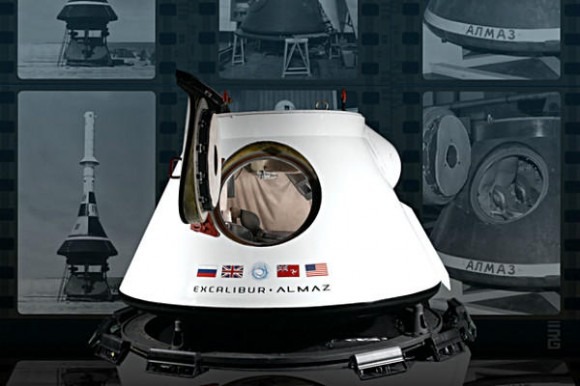 Got $150m, a taste for space travel and sufficient trust in a 1970s Soviet capsule to ride it to the moon? British space holiday start-up Excalibur Almaz thinks it has the round-trip for you, then, having invested in four three-crew Almaz program capsules and two Salyut-class space station pressure vessels to begin – after some outfitting, naturally – flights in 2015.
Those refurbs will take 24 to 30 months, company founder and CEO Art Dula reckons, though Excalibur Almaz is already looking to take bookings now. "At $100 million to 150 million [per passenger, we can sell] up to 29 seats in the next ten years, and that is a conservative estimate" Dula said at the Royal Aeronautical Society's space tourism conference last month.
According to the company's plans, the reusable return vehicles (RRVs) would be launched by a Soyuz-FG rocket, then dock with the Salyut-class space station launched using a Proton rocket. Together, the two would make a lunar flight using a group of electric hall-effect thrusters.
Tourism isn't Excalibur Almaz's only goal. The company is also looking at offering unnamed research missions, including deep space flights for $150m apiece, as well as delivering payloads to the surface of the mood for $350m. It's also hoping to bid in a future round of NASA International Space Station service missions, such as will be undertaken by SpaceX.
[via Christian Science Monitor]