Ex-Google Wallet chief reveals Poynt payment pad for everything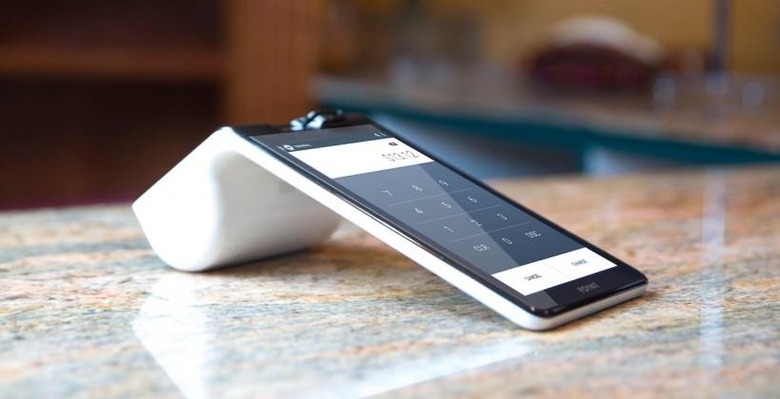 You might not think that this particular week is the best time to reveal your new payments system, what with the NFC mobile payments saga ongoing in stores, and Apple crowing Apple Pay's success, but that hasn't stopped Poynt from breaking cover. Then again, it does have former Google Wallet chief Osama Bedier behind it, incredibly sleek hardware – and not just compared to other point-of-sale tech – and a list of supported payment standards that could potentially keep stores ticking over for the next decade, all wrapped up in a touchscreen Android tablet with twin displays.
Those two screens are so that the merchant and the customer get to see what's going on without having to flip the payment terminal around on the desk, and yet without having to install a whole separate register.
For the retailer, it's a 7-inch 800 x 1280 touchscreen, which is used to punch in amounts, and interact with separate cash drawers and other peripherals, if they're needed. There's also a speaker, microphone, a camera facing them, and a combo magnetic strip and EMV "Chip & PIN" card reader slot.
On the consumer side, there's a 4.3-inch 800 x 480 touchscreen as well as a QR code and barcode scanner, an NFC antenna, and a thermal printer built into the bottom for spitting out receipts.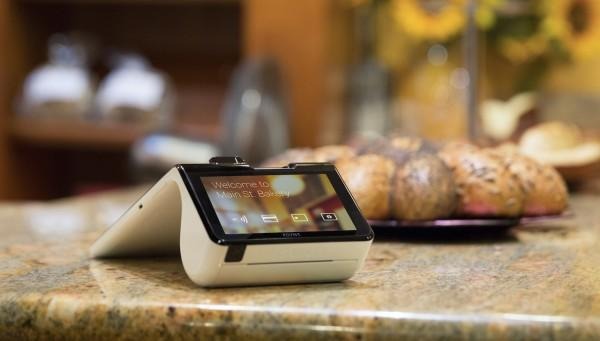 In total, Poynt will accept regular swiped cards, Chip & PIN cards which are (finally) coming to the US, NFC for mobile payments with Apple Pay and similar, QR codes such as used by Starbucks with their mobile app, and Bluetooth Beacon systems.
Connectivity is WiFi or 3G/4G, both of which are built-in. However, Poynt plans to offer a dock with an ethernet port, too, and there are various apps for analytics and checking current and historical takings either on the POS itself or remotely from an Android phone or tablet.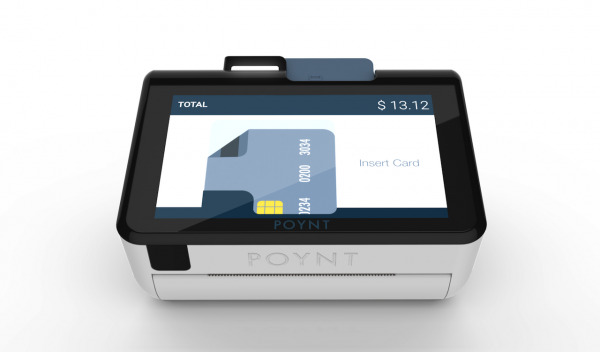 The idea is that, as well as being portable for in-store use, it could also be taken to a farmers' market or a tradeshow and used there, with up to eight hours of battery life. Of course, there's all the security you'd expect, and a flexible PoyntOS built on Android and supporting some pre-selected third party software and services from Vend, Kabbage, Swarm, Intuit, and others.
Whether Poynt takes off depends on how quickly Bedier can persuade retailers to switch out their old hardware – from some well-established names – for its slinky new system. The switchover to EMV and the rise of NFC are the perfect opportunity for that, the company argues, but it's not like it's playing in the sector alone, and it'll face strong competition from VeriFone and others.
Poynt will begin shipping to developers in Q4 2014, at $499, then to merchants in Q1 2015, priced at $299. Initially they'll be US-only.
SOURCE Poynt