Ex-CEO of T-Mobile USA Philipp Humm to join Vodafone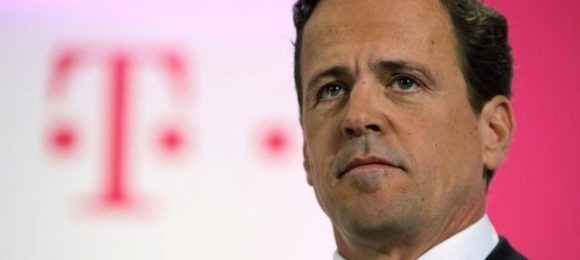 Yesterday, T-Mobile USA announced that its CEO Philipp Humm had suddenly resigned from the company. At the time, T-Mobile said Humm was leaving to spend more time with his family, but also mentioned that he would be pursuing a career outside of Deutsche Telekom. Reuters now reports that Humm has joined Vodafone to become the chief executive of northern and central Europe starting from October 1st.
Vodafone announced that it will be splitting its European dealings into two divisions, with one focused on northern and central Europe, and the other dealing with southern Europe. Paolo Bertoluzzo will be overseeing such markets as Italy, Greece, Portugal, and Spain, while Humm will be managing regions like the UK, Germany, and Turkey.
Humm oversaw the failed merger between T-Mobile USA and AT&T, a move that was blocked by the US government. T-Mobile USA, meanwhile, has been left without a CEO. COO Jim Alling will take over duties while the company searches for a suitable replacement.