Evolve motorcycles to launch three all electric scooters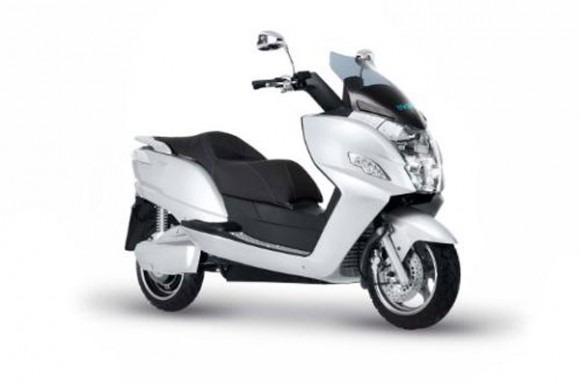 The car industry is going green at a fast pace with more hybrids and full EVs coming to market each year. The motorcycle industry is also going electric as well, but at as slower pace than the auto industry. A motorcycle company called evolve is talking up three new all electric motorcycles that are available now. The bikes are more like scooters than a traditional motorcycle and are meant for use in urban areas.
The three models include the titanium, neon, and helium with the titanium being the top of the line model. The helium has a 1500w electric motor, a 40ah battery and a 40 mile range. It can charge in 2.5 hours. The scooter has a 40 mph top speed and sells for $2,900. The neon is the next up the line and sells for $3,900. It packs in a larger 3000w electric motor, a 60ah battery, and has a range of 50 miles.
The scooter also needs 2.5 hours to charge and has a top speed of 50mph. The last in the line is the high-end titanium model with a 5000w electric motor. The battery is a 60ah unit and it has a 60 mile driving range. The charge time is 2.5 hours and it has a top speed of 70mph. the titanium will sell for $5,400. The driving range and top speed will naturally vary with terrain and other factors.