eviGroup's larger Wallet tablet to be Atom powered?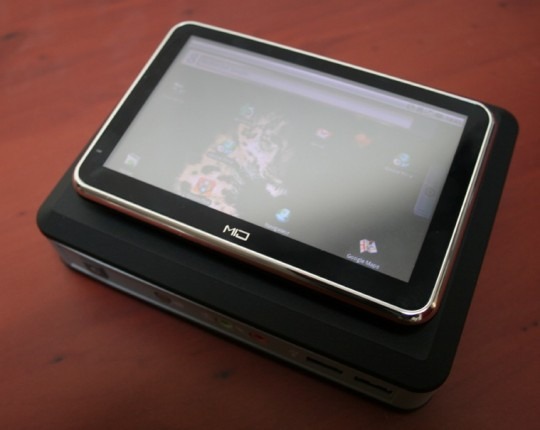 If eviGroup's intentions appeal but their Wallet MID's 5-inch WVGA display simply isn't enough for your browsing needs, hold on for their second device.  According to an insider, the French company's second-gen tablet will not only have a larger touchscreen display but switch out the Wallet's ARM11 processor for an Intel Atom CPU.
That change is likely to see the larger tablet handle media and complex websites more proficiently than the Android-based Wallet will be able to, as well as opening up the possibility of netbook-style computing (with, presumably, a USB port or two for a plug-in keyboard and mouse).  No word on whether the new device will also run Android, but the new CPU is said to be "just one" of the changes eviGroup have in mind.
[via Pocketables]