eviGroup Wallet Android MID On Sale Now For €199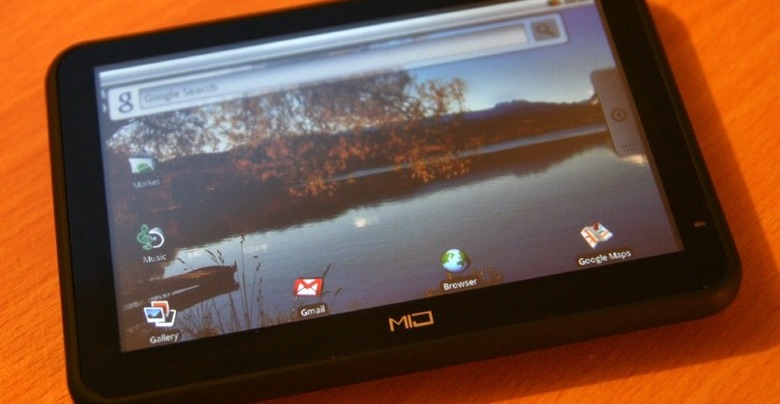 French company eviGroup have begun selling their Android-based Wallet MID, with prices for the 5-inch touchscreen device kicking off at €199 ($246).  The Wallet has an 800 x 480 resistive touchscreen, WiFi a/b/g/n, 1GB of flash storage and a microSD card slot; it runs Android 1.5 on a Samsung ARM 6410 533/667MHz processor.
Video demo after the cut
Battery life from the 2,000mAh pack is estimated at up to 6hrs continuous use or 24hrs standby; that's less than an iPad, of course, which has quietly become the "standard" in companion device expectations, but then again the Wallet is – at 132 x 87 x 14 mm – considerably smaller.  It still fits in a miniUSB and 3.5mm headset port, and includes an integrated microphone and speaker.
eviGroup are bundling the Wallet with a car mount and charger, as well as headphones and a USB to miniUSB cable.  The basic matte finish model with a soft-touch back is €199, while the chrome finish version is €219 ($271).  We're expecting a review unit soon, so check back for full coverage.
[dailymotion]http://www.dailymotion.com/video/xdcwxq_wallet_tech[/dailymotion]
[via eviGroup]