eviGroup Paddle 10-inch multitouch slate revealed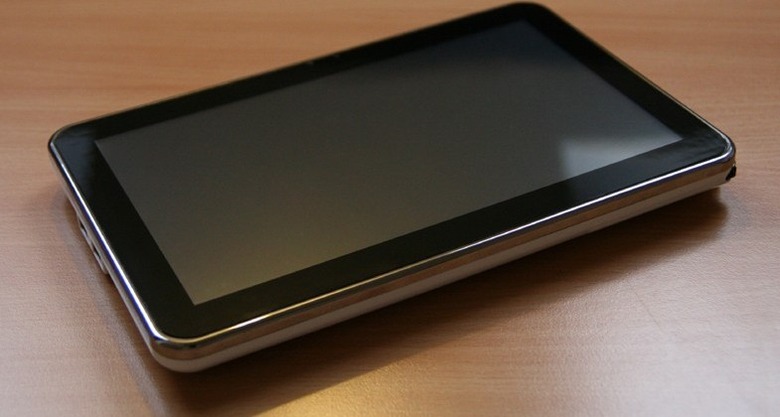 French tablet and MID firm eviGroup have outed their latest tablet, and it's an extension of sorts on their existing 10-inch Pad UMPC.  The eviGroup Paddle will go on sale alongside the Pad, but has a 10.1-inch LED-backlit multitouch capable display and a new, custom UI called Scale which separates media, apps and other functionality into tabbed categories and a barrel-like scrolling interface.
As for the specifications of the slightly iPhone-styled device, the Paddle uses the same Intel Atom N270 1.6GHz processor as the Pad together with a choice of 160GB, 250GB or 320GB traditional hard-drive or 16GB or 32GB of SSD storage.  There's also a webcam and microphone, together with integrated WiFi and 3G; eviGroup have also added an external antenna connection, which while initially solely for extended WiFi range will – at some future point – be used for DTT digital television reception.
OS is Windows 7 or XP Home Edition, and Scale runs on top as an application; there's talk of an SDK for developers, and existing Pad owners should be able to download it separately as well.  Pricing of the multitouch slate is expected to kick off at €699 ($952) for the "basic" version – no word on what exactly the specifications of that are – when it goes on sale in Q2 2010.