eviGroup Pad Standard UMPC drops 3G, gets cheaper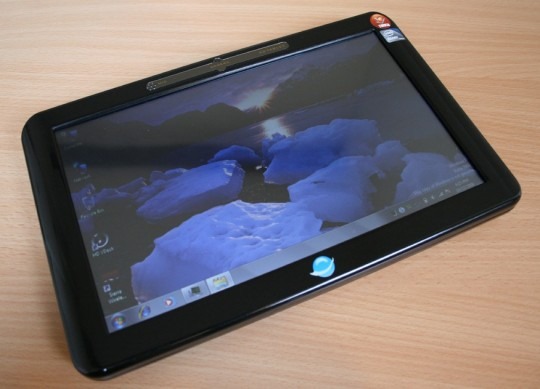 eviGroup's new 10.2-inch tablet, the Pad, went on sale in its premium 3G-toting form a week ago, but if the €599 plus €30 shipping ($932) sticker price is too rich for your blood they've a cheaper model available from today.  The entry-level eviGroup Pad has the same specifications as the premium model but lacks 3G; it's on sale from today for €549 (again with €30 shipping; $852).
Your money gets you a 1.6GHz Atom processor, 160GB hard-drive, 1GB of RAM and WiFi a/b/g; the battery is good for 3.5hrs of "normal" runtime and the Pad comes with Windows 7 Home Premium and the Seline10 voice-recognition app.  eviGroup will sell you a software-free standard Pad for €489 ($720).