Everyday Bags want to be your everyday best friends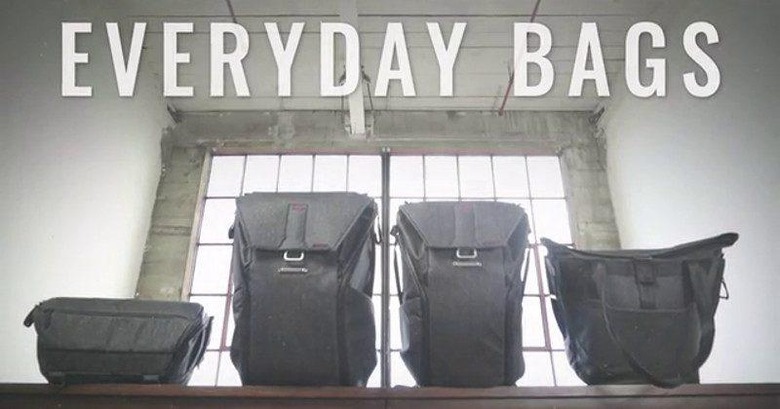 Mobile devices and computers are supposed to help keep us on our feet, mobile, and unencumbered. However, it seems that the number of things we carry hasn't exactly decreased. In fact, sometimes they have even increased. In the absence of shrinking rays and inter-dimensional space pockets, we'll just have to settle for bags that almost offer the same. Luckily for us, Peak Design is back in its sixth Kickstarter, and this time it is bringing along not one, not even two, but four Everyday bags to match your style or need, be it a Backpack, a Tote, or a Sling.
Peak Design has been doing crowdfunding as long there has been crowdfunding. Almost like the Pebble smartwatch of bags, each campaign has been met with phenomenal success, raising millions when aiming for tens of thousands only. This time, they're more ambitious, but if the previous five Kickstarters are any metric, there is little doubt they can deliver.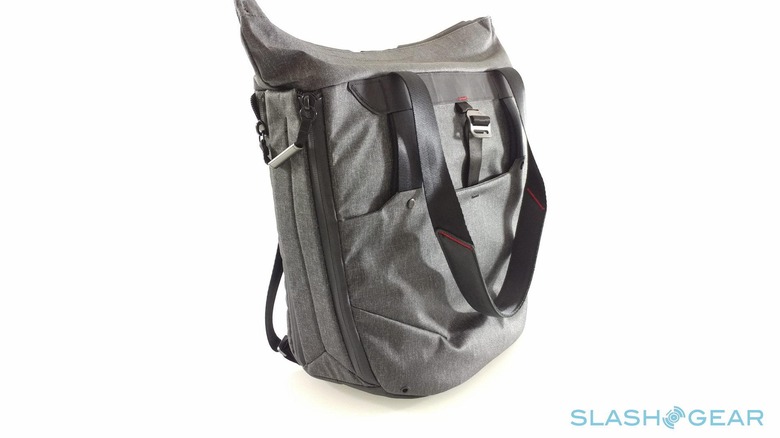 There are four bags being offered in this round: two backpacks of different sizes, a tote bag, and a sling bag. These Everyday Bags have been designed with photographers in mind, and that shows clearly in many of the bags' features, but really, anyone that has tons of stuff to carry around, especially photography equipment and mobile devices, will benefit from an Everyday bag.
These Everyday bags, especially the Backpack and the Tote, are full of pockets. There are even pockets within pockets, pockets hiding in plain sight, and pockets outside as well. But while some bags offer a similar volume of containers, Peak Design has them beat when it comes to ease and speed of access. Take for example the Everyday Backpack. Like most backpacks, it opens up at the top for the main compartment. But it also has zippers and access "doors" at the sides, making it easier to take out and put in items no matter your situation. There is no "you're holding it wrong" with these bags.
Inside, the bags are a work of art, and I mean that almost literally too. Almost like origami, these Everyday bags have what Peak Designs calls "Flexfold Dividers", so that you can stack items on top or beside each other to maximize space, creating little ad hoc pockets and boxes as the need warrants. And lest you think that the smaller bags are less adequate, they are, in fact, only limited by their sizes. Both the Everyday Tote and Everyday Sling features Flexfold Dividers, and the Tote even has dual side access like the Backpack.
Of course, all these Everyday bags are built to last, to survive in the same conditions that you can, and even some that you can't. But just as with its other features, quick access defines its ruggedness and weather proofing. Magnetic latches keep the bags safe from ingress but still make it easy to open up. Straps all over allow you to carry the bags the way you want them, or not carry them at all (if you have a roller). You can even turn the Tote into a backpack, if that's the way you swing.
We got some alone time with one of the Everyday bags, the Tote in particular, and came away very impressed. The materials used were premium and the construction quite sturdy. As with any Peak Design bag, every nook and cranny was efficiently utilized, with pockets, straps, and access panels design to make life easier for the traveling professional.
The Everyday Backpack is offered in two size of 20 L and 30 L through the group's KickStarter. All four bags also have a choice between Charcoal and Ash colors. You can pledge as low as $115 for the Everyday Sling or aim for the sky with the Everyday Backpack plus Peak Design photography gear for $395.
Peak Design's HQ visit!