Every Brand Has "True Wireless" Earbuds Now: What Are The Important Differences?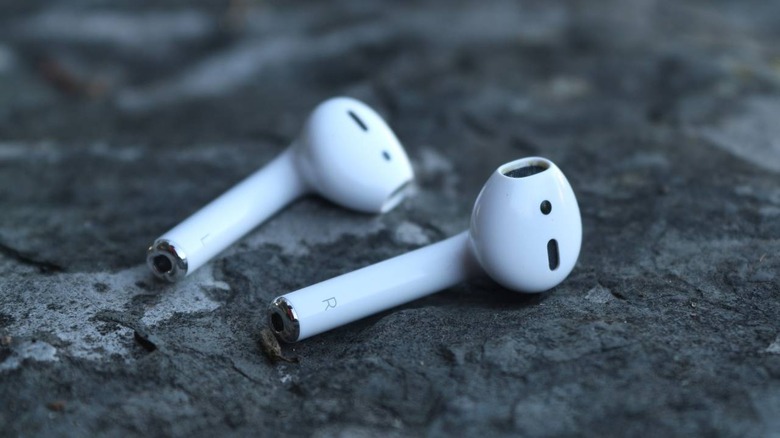 It seems like every other tech brand is developing its own "true" wireless earbuds. Since the success of Apple AirPods, companies have quickly jumped on board the bandwagon, offering their renditions of these tiny audio devices, housed in a small charging case.
These include Microsoft Surface Earbuds, Samsung Galaxy Buds, Xiaomi Mi Airs and other manufacturers with their answer to disappearing headphone jacks.
"True" wireless earbuds typically refer to Bluetooth earpieces that don't have any wires connecting them to devices, or each other. That rules out Google Pixel Buds and Jaybird X3s, which are connected by a wire.
But with so many earbuds on the market, many lack the features that are really useful, despite its exorbitant prices. Here is a list of features that truly matter – besides good sound, of course.
A good microphone
An advantage of wired earpieces in the past was that microphones could be placed further down, closer to your mouth. Wireless earbuds have the tricky task of capturing spoken audio while being positioned around your ears. Many wireless earbuds have resorted to increasing the microphone's sensitivity to sound, which causes ambient noise to also be captured. Very few earbuds successfully manage to isolate the sound of a users' voice.
It's worth a test, especially before you toss in a couple of hundred bucks to buy one of these.
Changeable earbuds
Not all earbuds fit all ears. This unsurprising fact makes it all-too-clear that manufacturers should provide earbuds with replaceable tips right out the box, so it fits everyone. But strangely, this is not to be taken for granted.
These are particularly important if you're going to be running and exercising with your earbuds.
Touch controls
While not a fundamental component of earpieces, touch controls are particularly handy. Volume, tracks and other functions can be controlled right from the earpiece by swiping, tapping or with physical buttons, so you can leave your phone in your pocket.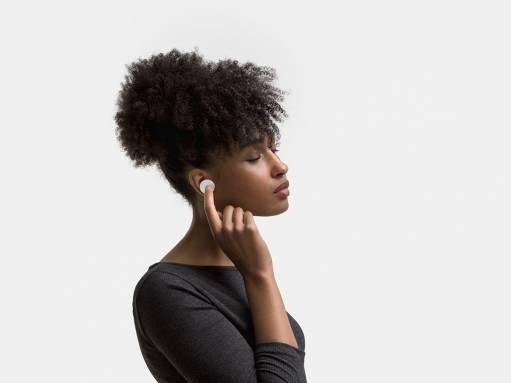 Touch control-enabled earpieces generally cost more, but it's a feature that could reasonably be expected, especially over the $100 mark.
Noise cancellation
Earpieces that drown out noise in your surroundings aren't just a feature for immersion. They prevent you from increasing the volume too far, which could damage your ears.
One kind of noise cancellation is rubber tips that prevent outside sounds from leaking in. You can upgrade these to foam tips for a more comfortable fit, shaped to your ears.
There's also Active Noise Cancellation (ANC) found in more high-end earbuds like Sony's WF-1000XM3 earbuds. ANC microphones in the earbud measures external noise and creates anti-noise frequencies that cleverly prevent them from reaching your ears.
Sweatproof
Earpieces used of be an affordable accessory. Going wireless has driven the price of earpieces way up, so the least you could expect is that they will last.
If you're really worried about dropping your earbuds into a puddle, look out for an IPX7 rating and above. The "7" means it is tested to be waterproof up to 1 metre, which will suit your needs just fine. The "X" means it has not been tested for being dustproof, which is acceptable in the case of earpieces.
Getting these ratings could mean your earbuds cost more, though. Our advice is looking for earbuds that are water-resistant in the very least, so you can confidently take these out to workout with.
Warranty and support
Earpieces generally last a good amount of time – but lithium-ion batteries don't. Earbud batteries going obsolete after a few years of use are an emerging problem. As The Washington Post reported, many manufacturers, including Apple, do not offer battery support for AirPods. And with many of these batteries going out of service in under two years, it's an alarming problem for battery-operated earbuds. At the very least, they should come with a warranty or exchange policy for a few years.
Without it, wireless earbuds become a hundred-dollar expense consumers have to invest in every few years. Afterall, the headphone jack is dead.