Evernote Skitch 3 for iOS 7 lets you mark up your favorite photos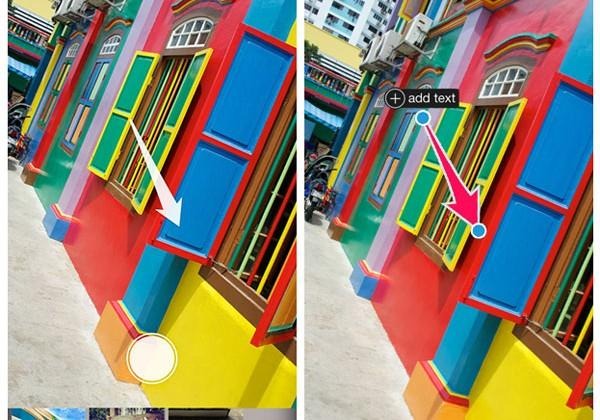 Evernote has announced Skitch 3 for iOS 7 users. The application is designed to provide mobile annotation capability in a package that's fast and easy-to-use. The application will work on the iPhone and the iPad and features a new Quick Shot mode.
The Quick Shot mode makes it very fast to add annotations to photographs promising to be no more complicated than focusing and snapping a picture using your device. Users can take photographs directly within the application. Users are able to point the camera at what they wanted a picture of and then tap the important part of the image and move the arrow to point and focus on a specific region.
Once the photograph is taken, the red arrow and blue dots are replaced with a white arrow pointing out the important part of the photograph along with any text the user wants to add. Users can also add captions to the bottom of photographs and share the pictures with the captions attached.
The application also has a Send to Meeting feature allowing you to share annotated images with all attendees of a meeting that you have scheduled. The images can be shared with all of the attendees of the meeting or individual attendees of the user's choosing. The application also supports AirDrop making it easy to share images between iOS 7 devices. The images can also be saved to Evernote. The application also offers a number of tools for editing images including the ability to crop. The app is available to download now. The Evernote iOS app was updated to support Skitch back in July.
SOURCE: Evernote