Evernote for iOS update brings scanning, Apple Watch features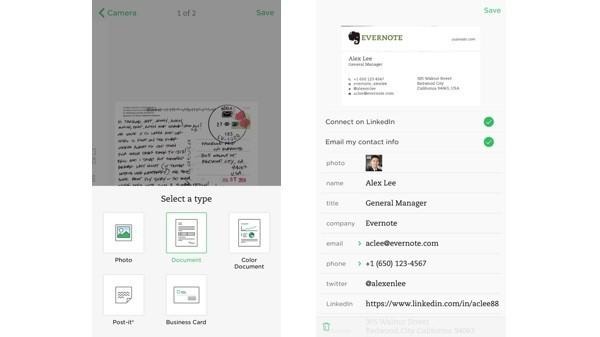 For many, Evernote is the go-to for digital note taking and document storage. A good portion of those users are also on iOS, and Evernote's recent update keeps those users in mind. The core Evernote app (there are a lot of satellite offerings form the company) will now let users scan documents and have them turned into digital representations of their physical selves. Also, that previously discussed Apple Watch version of Evernote is alive and well in the update.
The scanning feature is much like (a copy of, really) Evernote's Scannable app, which lets you snap a picture of a document or business card and have it turned into a digital copy. Scanned business cards are automatically morphed into contacts, and can be linked to LinkedIn for keeping in touch.
You can also snap a pic of a whiteboard and have it digitized.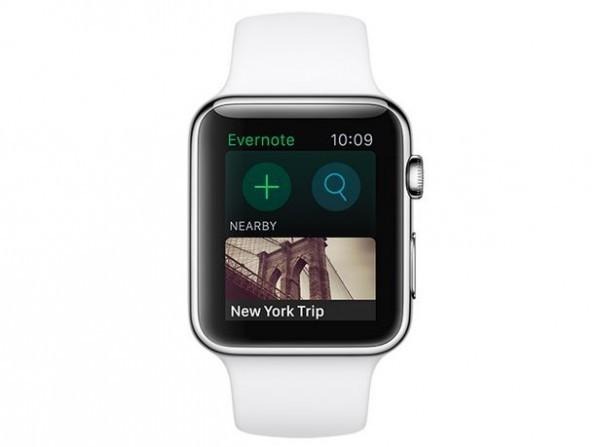 Evernote's Apple Watch workaround is a solid hands-free note taking system for wearables, and essentially what we'd heard it would be prior to today. You can dictate a note into your Apple Watch, which is transcribed for you and added to your note queue. Reminders can also be set using Apple Watch's microphone.
If you need more than a one-way street from your Apple Watch and Evernote, you can also quickly peruse your latest notes on the wearable, dictate searches, and see the results of your query.
In keeping Evernote handy for iPhone, but also piggybacking on Apple Watch's usability, the Today widget will now have suggested notes. You can also start a chat right form the app home screen.
Source: Evernote