Evernote for Android released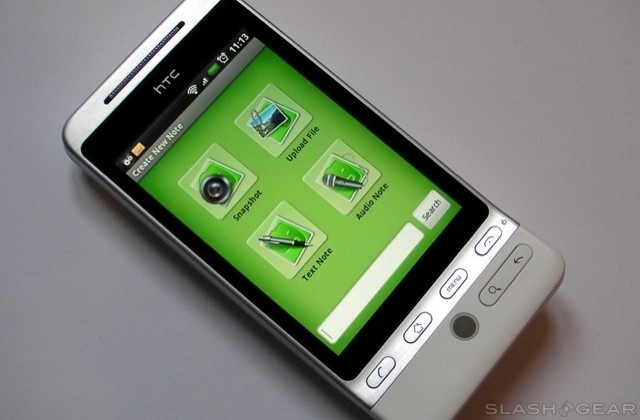 Evernote have launched their Android client, which has just popped up in the Android Market today.  A free download, the app allows users to create notes on their handset – together with take photos and record audio files – that are automatically synchronized with their online Evernote account.  With this new release comes location-awareness, optionally geotagging every note, recording and snapshot with the details of where it was created.
Notes already created are also accessible from within the new Android app, and there's search to make it less of a chore.  Saved searches are also supported, for common queries, and everything is automatically backed up and accessible through the standard web interface together with Evernote's Windows and Mac client apps.
An Evernote account is free, and it's an indecently straightforward way to preserve content.  We'll need to have a good play to see how it matches up to the existing iPhone version of the Evernote client – which is particularly impressive – but if you've an Android handset then it's worth a try.