Evernote Food for Android updates with UI tweaks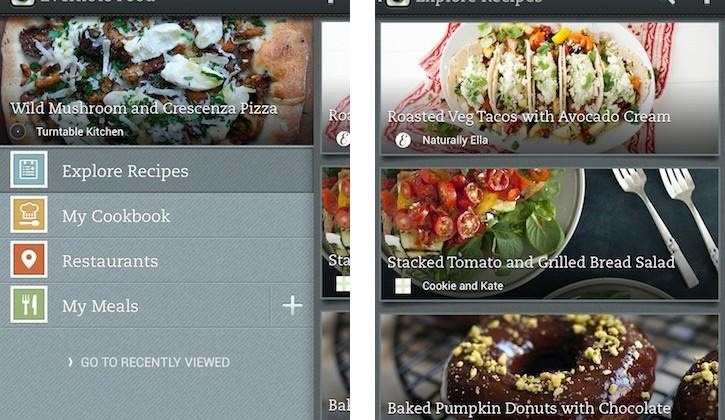 Evernote Food has been a go-to app for many foodies out there, and Android users are receiving a big update today that comes with a handful of new features and UI tweaks. The app's navigation has been switched around just a bit, and it now includes four main sections: Explore Recipes, My Cookbook, Restaurants, and My Meals.
Each of these sections includes their own little features. The Explore Recipes section is a list of recipes that Evernote suggests trying out. The My Cookbook section stores recipes that you save either from Evernote Food or from the main Evernote app. The Restaurants section allows users to browse and bookmark different places to eat, as well as make reservations using OpenTable, and My Meals is a food journal that lets you record what all you eat throughout the week.
The iOS Evernote Food app has seen a lot of attention lately, so it's nice that Android is getting its fair share this time around. Both apps feature their own strengths and weaknesses. The Android app has a convenient Recently Viewed window, while the iOS version allows users to share recipes with friends and family.
Overall, if you use Evernote and love to cook, the Evernote Food app may be something that you'll want to try out. If you're wanting to escape all of those recipe books that you have scattered around your kitchen in favor of something digital and on multiple devices, you can try out the updated app now, which is available for free in the Google Play store.