Evernote and LinkedIn team on business cards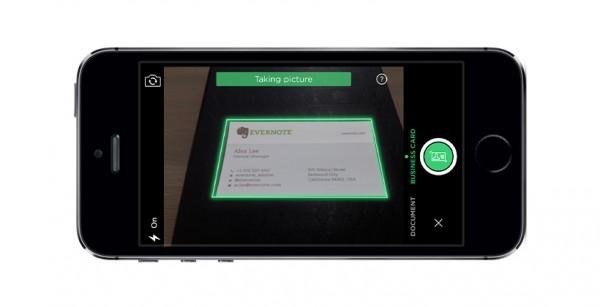 Evernote and LinkedIn have inked a deal to handle one of the lingering frustrations of business: physical, printed business cards. The partnership will see LinkedIn shutter its own mobile card scanning app, CardMunch, and instead push its users to Evernote's card scanning system, with existing subscribers getting two years of service. Meanwhile, there's something in it for existing LinkedIn members, too.
They'll get a year of business card scanning if they connect their LinkedIn and Evernote accounts.
The advantage, LinkedIn says, is that Evernote's tool has far more functionality than its own ever did. For instance, as well as supporting adding notes to scanned cards, Evernote will allow them to tag cards and save the location at which they were snapped.
Scan a card, and Evernote will automatically do OCR on the text and look up the contact on LinkedIn, if they're on the business networking site. It's then possible to pull the contact data straight into your phone's contacts.
CardMunch will be shuttered on July 11th, 2014, though the transition process will start from today. Evernote's business card tool, meanwhile, is part of its iPhone and iPad apps.