Evernote 5 hits Windows desktop computers with improved notes and a new look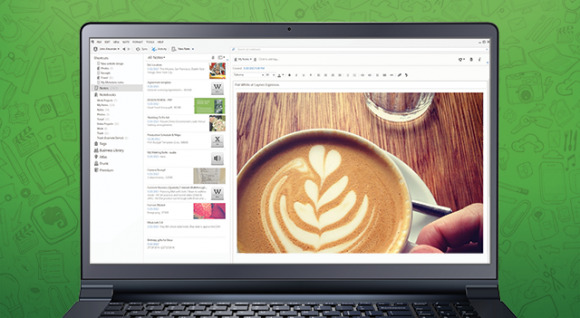 Evernote has announced that Evernote 5 is now available for Windows desktop computers. Evernote says that version 5 is smarter, more powerful, and more friendly than versions for Windows users in the past. The new application takes advantage of modern aesthetics to provide a flat interface that is easy-to-use on multiple versions of Windows.
Evernote stripped out unnecessary elements making it easier to browse and create notes for users. Distractions to the task of browsing and creating notes have been removed. Evernote says that it's not only the simplified look that makes the new version better, it also has a number of new features to help you navigate more quickly.
Evernote 5 features a shortcut area on the top left side of the panel. The shortcuts are quick access points for things users do frequently. Users can put just about anything into the shortcut area including notes, tags, saved searches, and more. The new version also has better organization with easy access to notes, notebooks, contacts placed below the shortcuts.
Users who take advantage of Evernote 5 for business and personal use can also filter notebooks by business or personal tags. Reminders wrap three different features into one. Users can click the alarm clock icon to pin selected notes and reminders to a list and create a to-do item that note. Alarms can be set to remind you to perform certain tasks.
One of the most significant changes in the new version of the software is the way notes are displayed on the list. When users click on notes on the left-hand side of the screen all the notes they have access to are shown in a single list. That includes notes that the user has created along with notes from shared and business notebooks.
Business users can also take advantage of a premium feature called Related Notes. This feature will automatically search for other notes with content or items similar to what you're reading in your current note. Other improvements include more effective searching and the ability to place notes on a map. The new update is available for download right now for existing Windows users.
SOURCE: Evernote