Evernote 5 for Mac announced, offers 100+ new features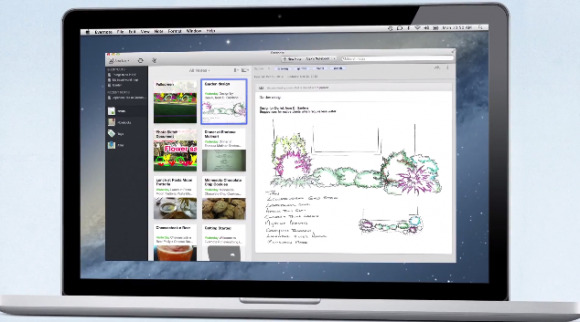 Evernote, the application that turns note-taking into an art form, has announced the arrival of Evernote 5 for Mac. Slated for beta released on October 29, this version brings with it over 100 new features and an updated user interface. Included in the announcement is a video showing off the latest and greatest features and its slick UI.
The sidebar provides access to shortcuts to your favorite notebooks, notes, and tags, making it easy to quickly access your content. Also included is a Recent Notes section, which displays the five most recently-edited notes, as well as dedicated buttons for accessing and organizing notes, and a right-click feature for viewing expanded lists.
Evernote 5 for Mac features an improved Notes List, which now offers a single list of all the notes from personal and Joined Notebooks. Snippets view displays a note's notebook and its shared status, while Cards view allows users to browse notes in the form of cards. Also added is the ability to add/change a note's location via either the "Location" text field or a button that automatically inserts the user's current location.
For the sake of simplicity and time management, Evernote 5 for Mac includes a handful of new shortcuts that allow users to easily toggle to a notebook, switch to All Notes, the main sidebar sections, and Shortcuts, to edit the current note's title and tags, and to indent text. Grid view displays stacks and notebooks (both personal and Joined) on a single screen, while list view displays the same information in a more compact manner. This is just a touch of the multitude new features, and Evernote users are sure to be pleased.
[via Evernote]