Everdisplay shows off 6-inch AMOLED with 4K resolution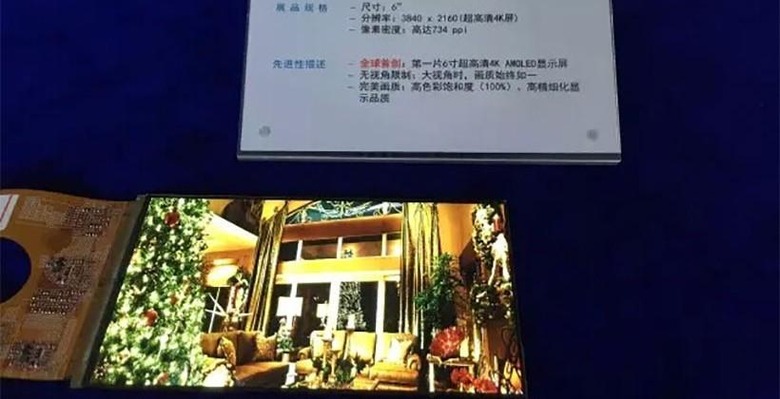 Displays for mobile phones and tablets are constantly growing to higher resolution offerings. A Chinese firm called Everdisplay has unveiled a new screen aimed that is one of the first displays at 6-inches in size with a native 4K resolution of 3840 x 2160 pixels. Not only is the screen big and high resolution, it also has high pixel density.
The pixel density of the screen is 734 pixels per inch. Everdisplay is aiming the fancy AMOLED at products other than smartphones suggesting that this might be the perfect display for virtual reality devices. That screen would be right at home in a VR headset with its size and high resolution.
In fact, Everdisplay notes that people might not want a screen with this sort of resolution in a smartphone. Most smartphone users want all the resolution they can get, as long as the cost of the screen doesn't push the price of the phone out of reach of buyers.
Sharp has plans to compete in the small screen, high-resolution market with a 5.5-inch unit with 3840 x 2160 resolution. Some of these screens will undoubtedly end up in smartphones in the future.
SOURCE: Liliputing