Ever Oasis is Nintendo's new RPG for the 3DS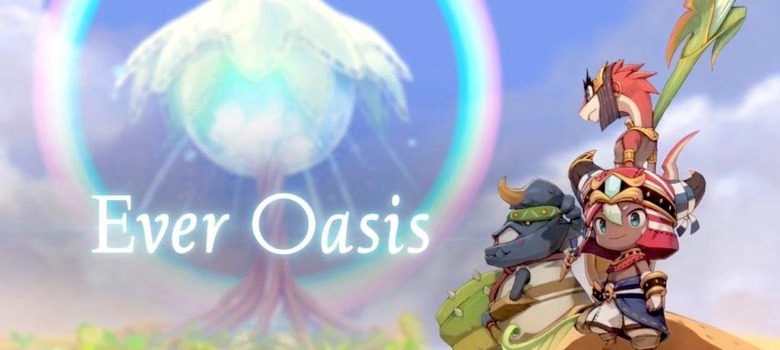 Nintendo made it clear this year that it would only be at E3 2016 in limited capacity, offering looks at the new Legend of Zelda and Pokemon games. But the Japanese game giant still had a surprise for us, revealing a brand-new RPG title for the Nintendo 3DS. The game is called Ever Oasis, and it comes from developer Grezzo — which was responsible for the Zelda remakes of Ocarina of Time and Majora's Mask — with Koichi Ishii (who worked on the first three Final Fantasy games and SNES classic Secret of Mana) directing.
The action-RPG features real-time combat, plenty of dungeon exploring, and puzzle solving. Players take the role of a young adventurer who must build a town in a sprawling desert, and will meet new characters who join their party along the way.
As for the art style, Ever Oasis has a look with a number of inspirations, including older Final Fantasy titles and even Nintendo's own Animal Crossing. Check out the first trailer that was shown at E3 below:
In order to build their town, players will need to explore the desert to fight off enemies and collect resources. But Ever Oasis even goes beyond with several management elements; once shops and the like are built, they'll need to remain stocked with supplies in order to attract more wanderers.
Speaking other characters, any member of the party can be controlled at any time, with players switching at the press of a button. These party members have unique weapons and attack styles that can more effective than others depending on the enemy type.
Unfortunately Nintendo didn't mention a release date beyond sometime next year. But from this early look alone, Ever Oasis looks like a stand-out hit for the 3DS.
SOURCE Nintendo