Even OnePlus knows the OnePlus 5T's face unlock isn't as secure as iPhone X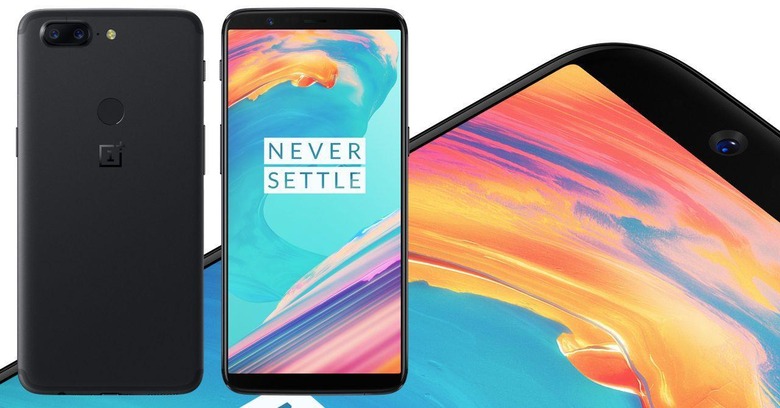 The OnePlus 5T was announced earlier today, and just like another certain flagship device, it'll have users unlocking their phones with facial recognition. This seems to be the direction the industry is headed, and so far, the iPhone X gives us our best example of the technology through Face ID. Though the OnePlus 5T also uses facial recognition as a marquee feature, it seems that its creators know that it won't be as accurate as it needs to be before it's the only option for verification.
As it turns out, facial recognition on the OnePlus 5T won't fully unlock your phone. As Siddhanth J Shetty reports on Twitter, the OnePlus 5T will unlock using facial recognition, but it will still require the use of the fingerprint sensor for more sensitive things. For instance, if you wanted to use your phone to make a mobile payment, using face unlock alone wouldn't be enough – you'll also have to scan your fingerprint.
With this, we're seeing OnePlus admit that while face unlock has its uses, the way its implemented in the OnePlus 5T isn't entirely secure. That's in stark contrast to Apple, which has done away with Touch ID entirely in the iPhone X. Your only option for biometric locks on the iPhone X is Face ID, and that has some people a little uneasy.
READ MORE: OnePlus 5T vs OnePlus 5We could see this best-of-both-worlds setup in other flagships in the future. Some manufacturers have already implemented similar technologies alongside one another. Samsung is one such company, offering both an iris scanner and a fingerprint sensor in phones like the Galaxy Note 8. Overlaps like this could ultimately get face scanning sensors in phones sooner while manufacturers work to make them more secure when used as the sole way to lock a device.
In any case, it's nice to see OnePlus rely on two forms of biometric security instead of just one in its latest flagship. Be sure to head to the comments section and tell us what you think – is it good to see both present in the OnePlus 5T, or should OnePlus have committed to one over the other?