Eve V tablet's crowdsourced specs are final, ready for Indiegogo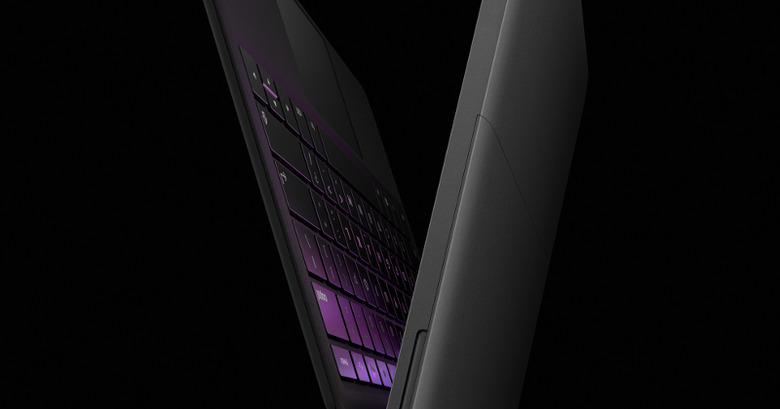 Most crowdfunding campaigns simply dump ideas onto interested backers, though some do change course drastically due to strong backer demand. The folks behind the Eve V 2-in-1 tablet, however, have taken a rather revolutionary, and most likely risky, approach. Right from the very beginning, they've asked would-be backers what they want. Of course, the startup eventually needed to put its foot down somewhere, and the foot has indeed come down. The specs for the Eve V have just been finalized, and the tablet is finally ready to head to Indiegogo for the real litmus test.
If you ask people what they want in a computer, you will most likely run into some unreasonable expectations or unfeasible requests. And yet, the final list of specs for the Eve V still looks like a Christmas wish list. Or at least what Surface Pro 4 owners would have put in if they had been involved in the design of Microsoft's tablet. Comparisons between the two will be unavoidable, as the Eve V's hardware pretty much outclasses or is on par with the Surface Pro 4.
For example, the tablet would run on Intel's 7th gen "Kaby Lake" processors, from m3 to i5 to i7. RAM will come in 8 or 16 GB options, and storage ranges from 128 to 512 GB SSDs. The screen is particularly curious, a 12.3-inch 2736x1824 Sharp IGZO IPS LCD panel. And the battery is a good 10 watts more than the Surface at 48 Wh.
The parallels don't stop there, of course., The tablet will also support N-Trig, the very same digitizer technology used by the Surface Pro 3 and later models. The very design of the tablet, including the kickstand, is near identical to the Surface Pro. And yet, for all of these, the Eve V's starting price on Indiegogo will be less than $1,000.
The Eve V computer is finally launching on Indiegogo this November 21, where it will be facing the really tough questions. Will there be enough interest to fund the actual product, at that high a price. And more importantly, will a small startup be able to deliver a product that a giant like Microsoft wasn't able to.
SOURCE: Eve