Eve V crowdfunded 2-in-1 laptops are ready to ship next month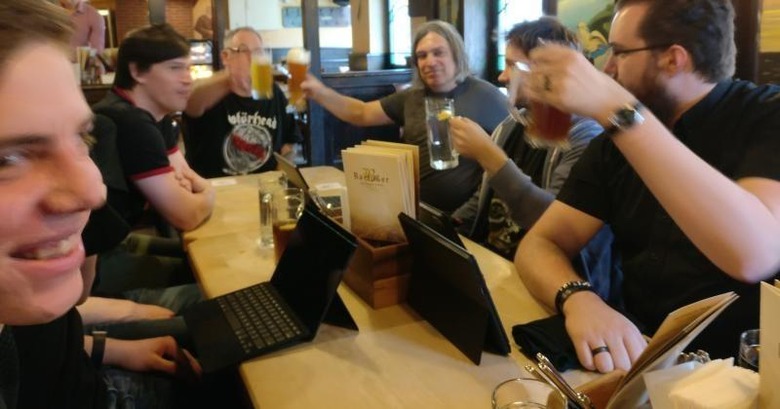 Crowdfunding is a tricky beast. While it has made many a dream come true, it has also crushed just as many. So when you have a campaign that promises the sun and the moon to boot, you'd be forgiven for being a bit skeptical. Defying odds and doubts, the crowdsourced and crowdfunded Eve V computer will soon be shipping out its first batch to its excited supporters, ready to rub shoulders with, and perhaps even surpass, the Microsoft Surface Pro as well as its "clones".
The story of the Eve V is just as interesting as the promised device. Unlike most crowdfunding campaigns that present a more or less final idea, creators Eve Tech first sought out the wishes of its would-be backers. As ZTE would learn later on, such crowdsourcing preludes to crowdfunding can be more than difficult to manage.
The Eve V, however, was met with unprecedented success. At Indiegogo, it managed to raise more than $1.4 million, 1887% of its meager $75,000 funding goal. And it's not hard to see why if you look at what the 2-in-1 computer is made of. It offered the same Core m3, Core i5, and Core i7 options as the Surface Pro 4 but using the more recent 7th generation processors. It had all the bells and whistles as Microsoft's premium 2-in-1 but at half the price it offered back then. And, yes, that already includes the keyboard and the V-Pen.
But successful funding doesn't always translate to successful delivery, but Eve is again proving doubters wrong. It has just shared with its community that the components for mass productions are all ready. But, to be on the safe side, they will first produce only 50 units in a "mini mass production" run. This will be followed by a second batch of 500 devices, followed by another 500, and finally all other pending units. All in all, Eve Tech expects that the ball will start rolling next month.
Backers will have a lot to expect when they do get their hands on their Eve V. Based on its tests, its Core i5 model gets the same performance as the Surface Book Core i5 in Cinebench. It also trumps the ASUS Transformer 3 Pro with a Core i7. Considering the Eve V is passively cooled, that's pretty promising.