Eve V 2-in-1 tries to beat the Surface Pro at its own game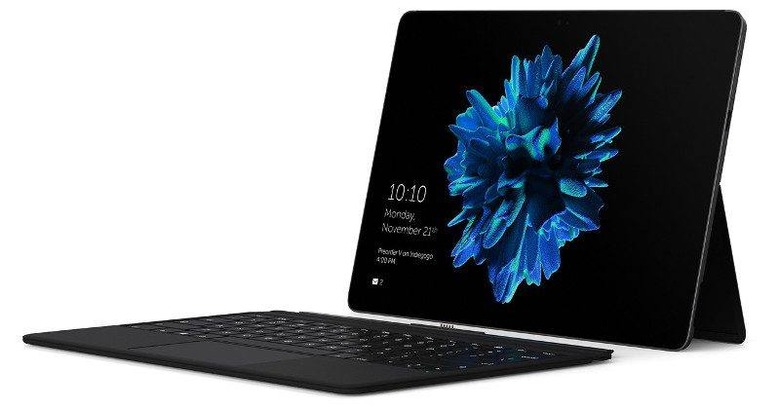 It's hard to deny the effect that Microsoft's Surface Pro tablets have had on the computing landscape. Despite a rocky start, the "tablet that can replace your laptop" has created a new category that now everyone is trying to emulate or compete with, including, to some extent, Apple. There is, however, always room for something better, which is what Finnish startup Eve Tech is proposing with the Eve V. And, unlike Microsoft, the Eve V was designed right from the start with consumers on the co-pilot seat.
There is no shortage of Surface Pro rivals, and even clones, but how many of those involved consumers and potential buyers in the development of the device. Given the business risks and complicated processes, none. Except the Eve V. The company actually crowdsourced the feature list for this portable computer, with the specs finalized just a few days ago. And it's a list that would make computer users, especially tablet believers, drool.
• CPU: Intel 7th gen Core m3 or i5 or i7
• RAM: 8 or 16 GB LPDDR3
• Storage: 128 or 256 or 512 GB SSD
• Dispaly: 12.3-inch 2736x1824 IGZO LCD
• Battery: 48 Wh, 12 hours
• Connectivity: 2x2 MU-MIMO, Bluetooth 4.2
• Ports: 1x Thunderbolt 3, 1x USB-C, 2x USB 3.1, 1x 3.5 mm audio
• Sensors: Fingerprint, Hall, Gravity, Gyro, Light
• Accessories: Wired and wireless backlit keyboard, N-Trig V Pen with1,024 levels of pressure
Short of Microsoft coming out with a Surface Pro 5, this easily outranks the current Surface Pro 4 titleholder. And that's just in the raw specs of the tablet. Other features, like an iPad Pro-esque quad speaker setup, fingerprint scanner on the tablet itself, not the detachable keyboard, zero bloatware Windows 10 installation, and that popular Scandinavian design, make the Eve V an even more compelling buy.
Well, not exactly buy, as the Eve V is still at Indiegogo. Given the support it received during the crowdsourcing stage, it's really no surprise that the campaign already raised 7 times its $75,000 goal in just a day. And that's thanks to yet another unique thing about this campaign.
Eve V's Indiegogo run is using a reservation system so that you won't have to pay the full price of the device in one go. You can "reserve" or lock down a slot for a third of the full amount. The remaining balance will be charged in January when Eve Tech starts purchasing the components for production. Before then, backers can still back out and refund their full pledge.
VIA: Indiegogo