Evasi0n iOS 6.x Jailbreak Announced, Tentatively Planned For Next Week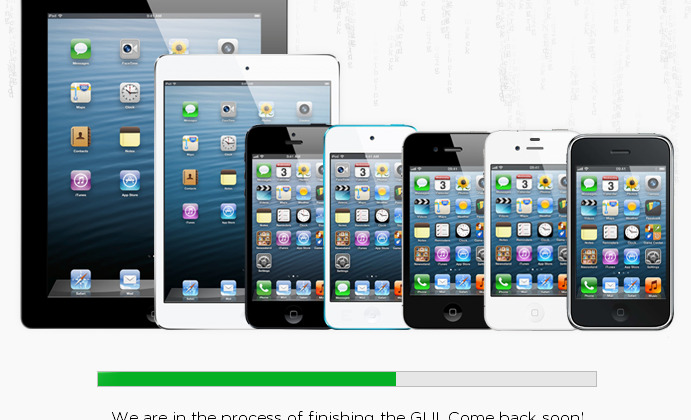 The iOS 6.x jailbreak – dubbed evasi0n – has been announced, and according to a tweet from @planetbeing, one of the hackers working on it, is tentatively scheduled for release next week. The tweet advises that the jailbreak could come out earlier than that, or it could come out later. According to the official website that is now live, the jailbreak's GUI is being finalized.
Per the official website, a Mac OS X, Windows, and Linux version of the jailbreak will be available. Mac OS X must be at least version 10.5, while Windows need to be at least XP. It will be compatible with all iPad/iPad mini, iPod Touch, and iPhone models that are running iOS 6.0 to iOS 6.1. The entire jailbreaking process is said to take about 5 minutes, and the only requirement – aside from the OS – is a USB data cable.
Once the GUI is completed, the next step will be moving the jailbreaking software into a private beta, where it will be tested for issues. This is the result of the collective evad3rs, which is composed of hackers known by the handles pod2g, pimskeks, planetbeing, and musclenerd. They have a Twitter account up now under @evad3rs.
Others who have worked on the project or otherwise have had involvement includes @chronicdevteam and @iphone_dev, which are thanked on the website for providing support, @Surenix who created designs for both evasi0n and evad3rs, and @phoenixdev for providing research. Little else is known at the moment. We'll be keeping an eye on this and will let you know when it goes live.
[via iDownload Blog]