Etsy seller featuring several gaming messenger bags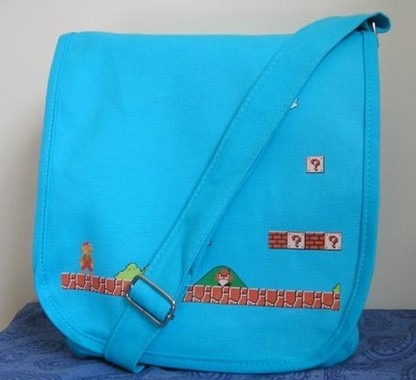 It's been a while since I've posted any gaming fashion straight from Etsy, so it is more than overdo. In case you've forgotten in the long months without any of these type accessories, I have a serious addiction to Etsy. My favorites list is about a mile long. Well now I have a new favorite product, and a seller as well.
The creator of this bag not only creates this one, but an Umbrella Corp bag, a Boot Goomba bag and a Mario Kart one. If the blue one is a little too over the top for you, the Resident Evil Bag looks cool and is plain enough that only gamers will understand its meaning.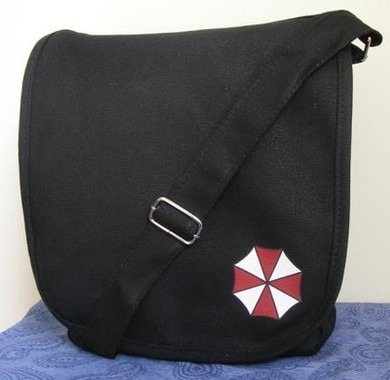 You also have to check out their Super Mario Mushroom Charm Set that is being sold for $8. The messenger bags are all being sold for $30 a piece.
[via geekygadgets]