Estimote improves its Proximity Beacons with programmable NFC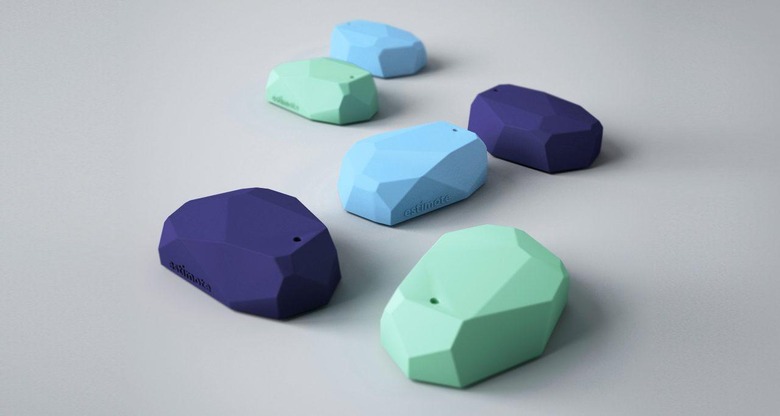 Today Estimote has announced a rather significant update to its wireless Proximity Beacons. The Google Eddystone-compatible beacons, which aim to give users contextual experiences on smartphones and bridge the gap between the real world and mobile devices, have been updated to include programmable NFC chips. NFC seems to be a huge addition that will help Estimote's beacons stand out from the crowd.
That's because the addition of NFC brings the potential for specific interactions between Proximity Beacons and smartphones. Whether that's doing something like confirming mobile payments or linking to an app page on the Google Play store, Estimote is leaving that up to its customers by making the NFC chips fully programmable. In this case, NFC isn't just meant to give end users more connectivity options, as those who purchase Estimote's Proximity Beacons will be able to configure them through using an NFC connection with their smartphone as well.
On top of that, Estimote is also announcing that it has improved the efficiency of its Proximity Beacons by around 30%. In terms of battery life, this makes room for NFC compatibility as well as the responsiveness improvements the company has made to the beacons themselves. Estimote says the beacon's default responsiveness has been tripled, and that despite those improvements, the coin battery that powers a beacon should still last more than two years.
Finally, Estimote is using the announcement of these new features to roll out its fourth-generation firmware for these Proximity Beacons. This new version of the firmware will ship with new beacons purchased, with Estimote pointing out that its three beacon development kits are still priced the same as before, coming in at $59 with these new beacons shipping later this month. All in all, it sounds like Estimote is really ramping up the features on offer with its already impressive Proximity Beacons, so we'll be interested to see where the company heads with them next.