Essential phone inbound, stops by FCC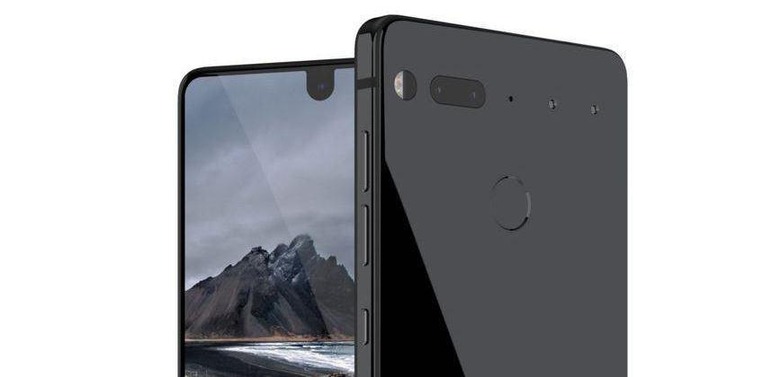 FCC sightings don't usually reveal as much juicy details as its TENAA counterpart in China, but they do at least hint at one thing: a device is close to being launched. That is definitely the case here with Andy Rubin's Essential PH-1 Android smartphone. Since we already know much about the device anyway, all that's really left for drooling fans is a launch date. And since it just appeared at the FCC, that date might be sooner rather than later.
Actually, the FCC filing does reveal some hopefully good news for eager buyers. The documents show that the Essential phone will be compatible with all major US carriers, even those that use CDMA networks. That at least gives some hope despite the news that the device will be a Sprint exclusive. Other than that and the US model number "A11", not much else can be gleaned from it.
The Essential phone is easily one of the most talked about Android phones this year, in a large part because of its association with Andy Rubin, the godfather of Android. Of course, it does help that the smartphone has even less bezels than the Galaxy S8 and promises to be just as pure and quickly updated as Nexus devices.
That's not to say the Essential doesn't have its fair share of controversy. That even includes a trademark lawsuit filed by accessory maker Spigen over its very name. The Pogo pins on the smartphone's back has also been deemed a disappointment, carrying over only power for a camera accessory and not data as well. There's no final word yet on waterproofing, but the company's Twitter account does offer some hope.
Hi there Ahmed, we're finalizing the testing to validate our official IP rating.

— Essential (@essential) June 26, 2017
Perhaps the biggest criticism is Essential's decision to make its first phone exclusive to only one carrier. While the phone will also be sold unlock, it still presents a barrier that not many consumers will be willing to climb over, despite the affordable $699 price tag.
VIA: GSMArena