Essential Phone gets a big discount in Amazon's Cyber Monday sale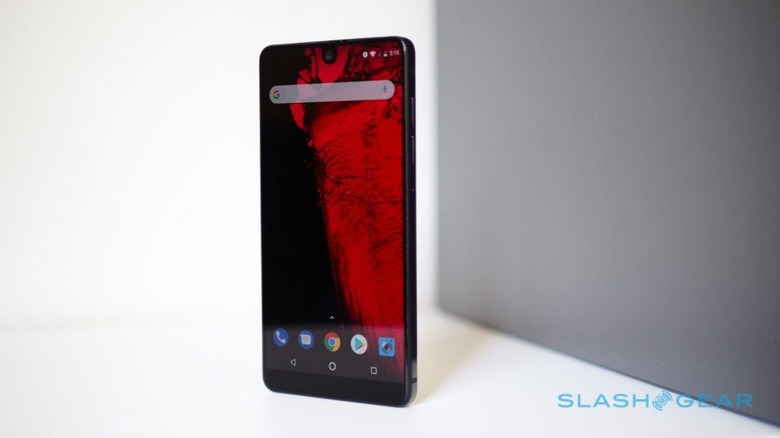 We may receive a commission on purchases made from links.
Black Friday and Cyber Monday give us a seemingly unending list of deals to sift through, but as far as phones are concerned, there aren't always a lot of discounts that give us pause. Many phone discounts require an activation to go along with the device, and that's enough to sour some people on them. If you find yourself in that boat on this fateful Cyber Monday, then you might want to have a look at Amazon's new offer on the Essential Phone.
At this point, the Essential Phone is still a baby. Having launched at the end of August, the phone is only three months old, so most of us probably weren't expecting to see any significant discounts on it for Black Friday and Cyber Monday. Amazon just blew those expectations out of the water with a new $399 bundle that's only being offered today.
$399 would be a decent enough price for the phone on its own, considering that the usual retail price of the 128GB model found in this bundle is $699. By picking this up, however, you also get the Essential 360 degree camera. If you'll excuse the poor pun, you're essentially getting the camera for free with a little discount on the phone as well, since the phone on its own (which is also on sale) costs $50 more than this bundle.
That's going to be a difficult offer to ignore for anyone who's currently in the market for a new phone. Though the Essential Phone has received its share of criticisms, it's got a lot of features that users will like, from solid internal specs to Android without the bloat. Add to that promises of extensive modularity and there's a lot to get excited about.
Sales for the Essential Phone have been relatively slow out of the gate, which could be why we're seeing such a deep discount today. This isn't a flash sale, so there doesn't seem to be limited stock, however the sale will be wrapping up in about 17 hours from the time of this writing. Hop on over to Amazon if you want to take advantage of it, and be sure to head down to the comments section to let us know if this deal pushed you to take the plunge on the Essential Phone.
SlashGear uses Amazon affiliate links, and if you buy something we may get a small share of the sale.